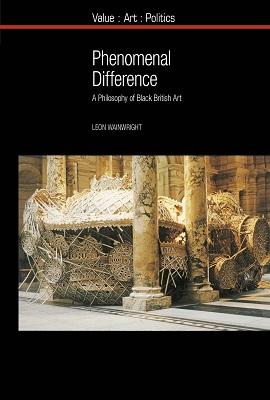 We are pleased to announce the publication of the new monograph Phenomenal Difference: A Philosophy of Black British Art (Liverpool University Press, 2017), by Leon Wainwright (Reader in Art History, OU). The book grants new attention to contemporary black British art, exploring its critical and social significance through attention to embodied experience, affectivity, the senses and perception.
Numerous extended descriptive studies spell out the affective and critical relations that pertain between individual works, their viewers and the world at hand: intimate, physically-involving and visceral relations that are brought into being through a wide range of phenomena including performance, painting, photography, installation, photomontage and digital practice.
Drawing firsthand on the founding, historical texts of early and mid-twentieth century phenomenology, and current advances in art history, curating and visual anthropology, what emerges is a vivid understanding of phenomenal difference: the profoundly material processes of interworking philosophical knowledge and political strategy at the site of black British art.