This cluster investigates the construction, negotiation and presentation of individual and collective forms of identity. Research goes beyond merely identifying and describing artefacts from the past; instead the things – artefacts and objects – that make up the material culture of the classical world are situated in their cultural and archaeological contexts and studied as active elements crucial for the shaping of the societies, economies, identities and cultures of ancient Europe and the Mediterranean.  Themes include funerary ritual (Graham, Perkins, Hope); commemoration (Hope); dress in funerary art (Rothe); anatomical votives (Graham, Hughes); Etruscan Italy (Perkins); phenomenology of the environment and landscape in Rome in pre-Roman Italy (Betts).  The work of Graham and Hughes on votives, Hughes on the reception of imperial monumental art, and Betts on the bodily experience of Roman and pre-Roman landscapes, as well as Perkins' publications on Etruscan DNA and the representation of childbirth, link Material Culture to a further cluster, The Ancient Body. Members of the cluster work with exhibitions at museums and galleries in the UK and beyond.
Members of the research cluster:
Eleanor Betts
Eleanor Betts's research focuses on Roman urbanism and religion in Roman and Iron Age Italy (primarily Picenum, modern Marche), with an emphasis on material culture and architecture, a focus on questions of individual and group identities and concepts and use of space, and a theoretical focus on the development and application of multisensory approaches to archaeological landscapes. Her contribution to Laurence and Newsome's Rome, Ostia, Pompeii: Movement and Space introduced the concept of using all the senses to create multisensory maps of the city of Rome: going beyond the visual to consider how areas were marked out by sounds, smells, movement and touch. These concepts are explored further in her recently published edited volume Senses of the Empire (2017). Her aim is to encourage new questions to be considered regarding the use of space and meaning of place. Her research into Picene religion considers the interrelationships of the body, votives and topographical features of the landscape, and she has a particular interest in the representation and function of the 'warrior ideal' in relation to individual and group identity.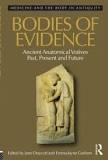 Emma-Jayne Graham
Emma-Jayne Graham's research concerns the archaeology of Roman Italy and the relevance of material culture for understanding the construction of ancient identities and experiences. The themes of status, identity, memory and personhood run through her work on burial practices, commemoration, cremation and the treatment of the corpse. More recently her work has explored the sensory and material complexities of infant and anatomical votives as objects, including the co-edited volume (with Jane Draycott) Bodies of Evidence: Ancient Anatomical Votives Past, Present and Future (2017, Routledge). She is currently working on a monograph which explores the relationship between the body, material objects, and the performance of ritual in the production of religious knowledge in early Roman Italy.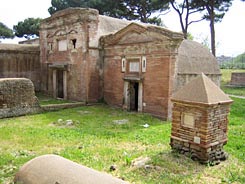 Valerie Hope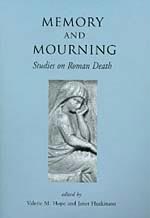 Valerie Hope's research is centred on Roman funerary monuments and funerary rituals. She has examined the display of status and construction of identity in the Roman cemetery, focusing in particular on the funerary monuments of Roman soldiers and gladiators. She has published two books on Roman death, a sourcebook and a monograph, which both encompass material and literary evidence, and explore the death process from the deathbed to the afterlife. Currently she is employing an interdisciplinary approach to researching Roman mourning rituals, and has co-edited a volume on Memory and Mourning, which includes Hope's own chapter on material objects as mourning objects. She also has an interest in the materiality of the corpse, especially in terms of how dead Roman soldiers, were viewed, commemorated and disposed of, with a recent chapter in War as Spectacle (which she also co-edited) and a forthcoming article in the journal Mortality.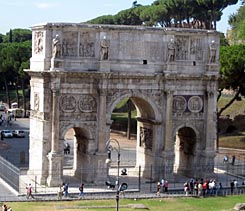 Jessica Hughes works on Greek and Roman material culture, and especially material religion. Much of her work focuses on votive offerings: her 2017 monograph looks at Votive Body Parts in Greek and Roman Religion, and she runs The Votives Project website with Emma-Jayne Graham. She is very interested in the relationship between ancient and modern religions, and is currently investigating the interaction of 'pagan' and Catholic traditions in the southern Italian region of Campania (with a particular focus on material culture). Jessica is also European Book Reviews Editor of the journal Material Religion: The Journal of Objects, Art and Belief.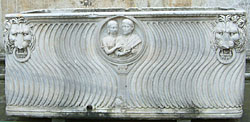 Janet Huskinson
Janet Huskinson's interests lie in the private art of the mid and later Roman Empire, and in particular in its relationship to its social and cultural context. She has published on imagery related to childhood and the family, on cultural identity and the decoration of houses in Antioch on the Orontes, but above all on sarcophagi from the city of Rome. She is currently writing a book on the decoration of strigillated sarcophagi (for publication by Oxford University Press). These were made from the mid second to the early fifth century AD and survive in large numbers, but have not as yet been studied as a group. Janet's research also overlaps with the classical reception cluster. She retired from her full-time post in September 2008.
Together, Valerie Hope and Janet Huskinson have organised several seminars on Roman death, commemoration and mourning, the most recent of which have been published as an edited volume entitled Memory and Mourning: Studies on Roman Death.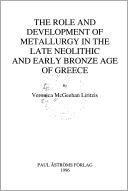 Veronica Liritzis Maxwell
Veronica Liritzis Maxwell's primary research interest is on the development of metallurgy from the end of the Late Neolithic until the end of the Early Bronze Age in Greece and the Aegean. Integrating the results from typological, contextual and analytical studies, Veronica's research has established that the earliest Greek metal industries, previously considered peripheral, actually qualify as Chalcolithic. Since then, detailed studies of metalworking evidence, from a range of mainland sites (for example, Manika and Sarakeno) and Cycladic island sites (for example, Ftelia, Mykonos and Yali, Nissyros), in collaboration with two Greek institutions, is refining and deepening our understanding of the true nature of both Chalcolithic and Early Bronze Age Greece and the Aegean.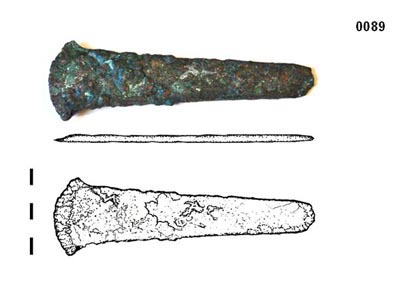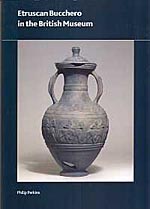 Phil Perkins
Phil Perkins' research is centred on Classical Italy. He has worked for many years on the Etruscans. Publications have included: the rediscovery of a lost Etruscan city at Doganella; the only Etruscan farm to be fully excavated, and the detailed study of the material culture and settlement of the Albegna Valley in Tuscany. In December 2007 he published the results of five years of research into Etruscan Bucchero ceramics in the British Museum. The book provides a history of the study of bucchero and the formation of the Museum's collection. The largest part contains detailed discussion of over 300 illustrated ceramic objects that are contextualized within the past 75 years of scholarship and study of bucchero. Some of this research was supported Arts and Humanities Research Board, and the book presents a complete catalogue of this distinctive type of pottery in the Greek and Roman Department of the British Museum. Phil also researches Roman Sicily and Roman pottery, especially African Red Slip ware. In a departure from home territory he has also excavated a Baroque villa in Rome designed by Pietro da Cortona.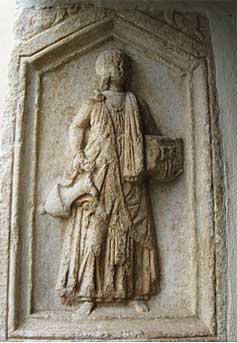 Ursula Rothe
Ursula Rothe's research focuses on dress in Rome and its provinces focussing especially on the role it played in the assertion of individual and family identities. Her earlier reserach looked at dress in gravestone portraits in northern Gaul and the Rhineland, from whence she moved on to the dress of the Roman Danube provinces, again based mainly on funerary art but also looking at metal dress accessories in archaeological contexts. She is currently working on a cultural history of the toga to appear as a monograph in 2018. She is particularly keen on developing an interdisciplinary approach to the study of dress in the human past, and in the context of empires in particular.
Research students
Paula Loreto Granados Garcia
Thesis subject: Cultural Contacts in Early Roman Spain through Linked Open Data
Paula Granados' primary research interest is the Roman colonisation of the Iberian peninsula with a special emphasis on cultural contact and identity development. Her doctoral work involves a comprehensive study of cultural, social and political contacts in Early Roman Spain by means of connection to and creation of Linked Data resources. The main problem that this research will address is understanding the dynamics of a colonial encounter where the data is fragmentary, heterogeneous and interdisciplinary. Using Linked Open Data resources and other digital technologies, this study will provide the possibility to make effective relations through large amounts of data. These relations will allow us to provide the data with some relevant context and therefore to interpret, reuse and contextualise the information in a much broader way, aiming to break through the current impasse in scholarship.
Adam Parker
Thesis subject: Magic in Roman Britain
Adam Parker's research is focused on the nature of, and evidence for, magic in Roman Britain. This study aims to draw together a disparate corpus of material which can be described as 'magical' and assess it in terms of four key questions: in which contexts were magical objects used? Are there differences between different regions of Roman Britain? Are there changes over time? Are there links between object, practices and specific groups in society? As well as incorporating a significant theoretical background, this 'bottom-up' approach intends to engage with numerous kinds of evidence including phallic charms, Greek-inscribed gems, gold lamellae, Gnostic amulets, jet pendants and amber carvings.
Projects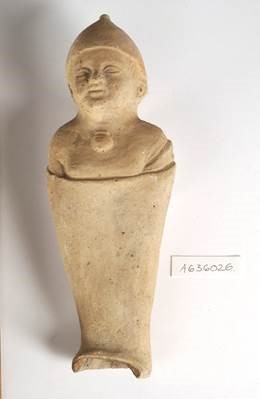 The Votives Project
The Votives Project was set up by Jess Hughes and Emma-Jayne Graham and is a network of people from different backgrounds who study, create or use votive offerings or other related ways of communicating with the divine. It aims to facilitate dialogue between academic disciplines, and between academics and religious 'practitioners', and in doing so to develop rich cross-cultural and multi-period understandings of votive material and contexts.
Recent Conferences
Sacred Landscapes: Creation, Transformation and Manipulation: an international interdisciplinary conference to be held at the University of Wales, Lampter, 5-7 May 2014
Senses of the Empire: a one day conference held in November 2013
Recent Publications:
2017:
Betts, E. (ed.) (2017) Senses of the Empire: Multisensory Approaches to Roman Culture, Abingdon, Routledge. Graham, E.-J. and Draycott, J. (eds) (2017) Bodies of Evidence: Ancient Anatomical Votives Past, Present and Future. Abingdon: Routledge.
2016:
Betts, E. (2016) 'Places of transition and deposition: phenomena of water in the sacred landscape of Iron Age Central Adriatic Italy'. Accordia Research Papers 14 pp. 63–83.
Graham, E.-J. (2016) 'Wombs and Tombs in the Roman World'. Material Religion 12(1), pp. 251-254.
Graham, E.-J. and Hope, V. M. (2016) 'Funerary practices'. In: Cooley, A. E. ed. A Companion to Roman Italy. Oxford: Wiley-Blackwell, pp. 155-180.
Hughes, J. (2016) 'Fractured Narratives: Writing the Biography of a Votive Offering'. In: Weinryb, I. ed. Ex Voto: Votive Giving Across Cultures. Chicago: University of Chicago Press, pp. 23-48.
2015:
Graham, E.-J. (2015) 'Corporeal concerns: the role of the body in the transformation of Roman mortuary practices'. In: Devlin, Z.L. and Graham, E.-J. eds, Death Embodied: Archaeological Approaches to the Treatment of the Corpse. Studies in Funerary Archaeology 9. Oxford: Oxbow, pp. 41-62.
Graham, E.-J. (2015) 'Embodying death in archaeology'. In: Devlin, Z.L. and Graham, E.-J. eds. Death Embodied: Archaeological Approaches to the Treatment of the Corpse. Studies in Funerary Archaeology 9 Oxford: Oxbow, pp. 1-17.
Graham, E.-J. (2015) 'Death Embodied: Archaeological Approaches to the Treatment of the Corpse'. In: Devlin, Z.L. and Graham, E.-J. eds, Studies in Funerary Archaeology. Oxford: Oxbow
Hughes, J. (2015) 'No retreat, even when broken': classical architecture in the Presepe Napoletano'. In: Hughes, J. and Buongiovanni, C. eds, Remembering Parthenope: Receptions of Classical Naples from Antiquity to the Present. Classical Presences. Oxford: Oxford University Press, pp. 284-309.
2014:
Graham, E.-J. (2016) 'Infant votives and swaddling in Hellenistic Italy'. In: Carroll, M. and Graham, E.-J. eds, Infant Health and Death in Roman Italy and Beyond. Journal of Roman Archaeology Supplementary Series 96. Ann Arbor: Journal of Roman Archaeology, pp. 23-46.
Graham, E.-J. and Carroll, M. (eds) (2014) Infant Health and Death in Roman Italy and Beyond.Ann Arbor: Journal of Roman Archaeology.
Hughes, J. (2014) 'Memory and the Roman viewer: looking at the Arch of Constantine'. In: Galinsky, K. ed. Memoria Romana: Memory in Rome and Rome in Memory. Supplements to the Memoirs of the American Academy in Rome 10. Ann Arbor: University of Michigan P, pp. 103-116.
2013:
Graham, E.-J. (2013) 'The making of infants in Hellenistic and early Roman Italy: a votive perspective'. World Archaeology 45(2), pp. 215-231
Graham, E.-J. (2013) 'Disparate lives or disparate deaths? Post-mortem treatment of the body and the articulation of difference'. In: Laes, C., Goodey, C. and Rose, M. L. eds, Disabilities in Roman Antiquity: Disparate Bodies 'A Capite ad Calcem'. Leiden: Brill, pp. 249-274.
Rothe, U. (2013) 'Whose fashion? Men, women and Roman culture as reflected in dress in the cities of the Roman north-west'.In: Hemelrijk, E. and Woolf, G. eds, Women and the Roman City in the Latin West. Mnemosyne Supplements, History and Archaeology of Classical Antiquity 360. Leiden: Brill, pp. 243-268.
Rothe, U. (2013) 'Das norische Frauengewand'. In: Tellenbach, M., Schulz, R. and Wieczorek, A. Eds, Die Macht der Toga: Dresscode im römischen Weltreich. Regensburg: Schnell und Steiner, pp. 189-193.
Rothe, U. (2013) 'Die norisch-pannonische Tracht: gab es sie wirklich?'. In: Grabherr, G., Kainarth, B. and Schierl, T. eds, Relations Abroad? Brooches and Other Elements of Dress as Sources for Reconstructing Interregional Movement and Group Boundaries from the Punic Wars to the Decline of the Western Empire. Innsbruck: Ikarus Innsbruck University Press, pp. 33-48.
2012:
Perkins, P. (2012) 'The bucchero childbirth stamp on a late Orientalizing period shard from Poggio Colla'. Etruscan Studies 15(2), pp. 146-201.
Perkins, P. (2012) 'Fantastic animal stamps on bucchero from Poggio Colla'. In: Biella, M.C., Giovanelli, E. and Perego, L.G. eds, Il Bestiario Fantastico di età Orientalizzante nella Penisola Italiana. Quaderni di Aristonothos. Trento: Tangram Edizioni Scientifiche, pp. 171-188.
Perkins, P. (2012) 'Production and commercialization of Etruscan wine in the Albegna Valley'. In: Zifferero, A., Ciacci, A. and Rendini, P. eds, Archeologia della vite e del vino in Toscana e nel Lazio. dalle tecniche dell'indagine archeologica alle prospettive della biologia molecolare. Florence: All'Insegna dell' Giglio, pp. 413-416.
Rothe, U. (2012) 'Dress in the middle Danube provinces: the garments, their origins and their distribution'. Jahreshefte des Österreichischen Archäologischen Instituts 81, pp. 137-231.
Rothe, U. (2012) 'The "Third Way": Treveran women's dress and the "Gallic Ensemble"'. American Journal of Archaeology 116(2), pp. 235-252.Rothe, U. (2012) 'Dress and cultural identity in the Roman Empire'. In: Harlow, M. ed. Dress and Identity. University of Birmingham IAA Interdisciplinary Series 2. Oxford: Archaeopress, pp. 59-68.
2011:
Betts, E. (2011) 'Towards a multisensory experience of movement in the City of Rome', in R. Laurence and D. Newsome eds, Rome, Ostia and Pompeii: Movement and Space. Oxford: Oxford University Press, pp.118-32.
Graham, E.-J. (2011) 'Memory and materiality: re-embodying the Roman funeral'. In: Hope, V. and Huskinson, J. eds, Memory and Mourning: Studies on Roman Death. Oxford: Oxbow, pp. 21-39.
Graham, E.-J. (2011) 'From fragments to ancestors: re-defining the role of os resectum in rituals of purification and commemoration in Republican Rome'. In: Carroll, M. and Rempel, J. eds, Living through the Dead: Burial and Commemoration in the Classical World. Studies in Funerary Archaeology 5. Oxford: Oxbow, pp. 91-109.
Hope, V. (2011) 'Remembering to mourn: personal mementos of the dead in ancient Rome'. In: Hope, V. and Huskinson, J. eds, Memory and Mourning: Studies on Roman Death. Oxford: Oxbow, pp. 176-195.
Hope, V. and Huskinson, J. eds (2011) Memory and Mourning: Studies on Roman Death. Oxford: Oxbow.
Rothe, U. (2011) 'Der Grabstein der Severina Nutrix aus Köln: eine neue Deutung'. Germania 89, pp. 191-214.
2010:
Rothe, U. (2010) 'Gallische Frauenkleidung in römischer Zeit'. Mannheimer Geschichtsblätter 19, pp. 65-80.