Welcome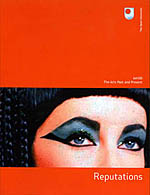 Can we ever know what leaders or celebrities were really like? How are traditions created? And can they be changed? How well can we understand each other across cultures? These are questions that matter and questions an Arts degree can help you to answer.
We're delighted that you're thinking of studying the Arts at the Open University. This site will introduce you to studying the Arts and humanities at level one – which is broadly the equivalent to the first year at a campus-based university. A unique aspect of the level one Arts programme at the OU is that it is entirely interdisciplinary; covering Art History, Classics, English, History, Music, Philosophy and Religious Studies. This means your level one study is rich and wide ranging, providing you with the skills and confidence to progress to levels two and three, where you might specialise in a specific arts subject area; or combine two arts disciplines through a BA (Hons) Arts and Humanities degree (R14); or include the Arts in wider undergraduate study, perhaps through an Open Degree (QD). One of the great things about level one interdisciplinary study is that it can help you decide which approaches to studying and the Arts and humanities really interest you.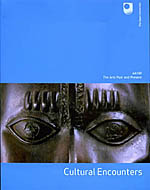 The starting point for level one study in the Arts is the module The Arts past and present (AA100). This broad ranging module will teach you to think critically about the Arts within different disciplines, and covers four themes:
reputations, and issues of fame in the arts;
the relationship between tradition and dissent;
the dynamics of cultural encounters;
meanings and ideas of place and leisure.
Whether you are entering higher education for the first time, or returning to study, we are confident you will find The Arts past and present a valuable learning experience. To get a flavour of AA100, the topics it covers, and exactly what level one study involves, watch the video below.
If you're not sure about studying The Arts Past and Present - here are some short films that deal with topics in the first part of the module, made to whet your appetite! See in the following extracts from the study material. They give a flavour of some of the subjects covered in the first part of the module and there are brief video extracts of material associated with Books 2 and 4. There is also advice on starting to study this module.
What to expect
Study Outline
To get an idea of how the various elements of the module fit together, see the study outline.
Assessment and Tuition This document, which is an extract of the AA100 Study Companion. explains the role of assessment in the module - what you have to do, why and when.
OpenLearn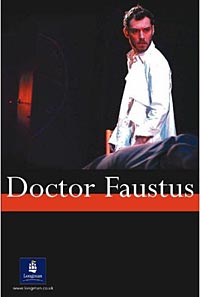 The OpenLearn website has material from a wide range of OU courses. You can find material from AA100 on Christopher Marlowe's play Doctor Faustus, which is also part of Book 1.
There's also associated material on the Radio 3 production of the play on OpenLearn. You'll receive an audio DVD of the whole play as part of the AA100 module materials.
The unit on Plato on tradition and belief explores Plato's dialogue, the Laches, and covers what you will study in the first chapter of Book 2.
You can view extracts of module videos on OpenLearn where you can watch short films on Divas, Irish traditions, the Benin bronzes and Roman mosaics.
Preparing for AA100 before the module starts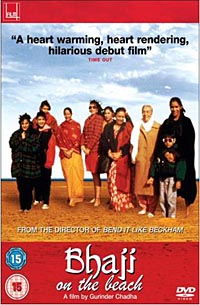 There are lots of things you can do to get ready for the module now.
Study Skills
Start by thinking about your study skills, particularly in relation to using a computer for learning. We recommend that you look at:
The Skills for OU Study site. This includes essential advice on issues such as writing assignments, use of English for study, study strategies, note taking, and working with others. You can select which toolkits to use depending on what you find helpful.
Computing skills forms part of the Skills for OU Study site, focused on the use of computers for study. This gives you tips about what you need to do before the module begins; how to participate in online forums; how to use computers to help with your writing; how to use web searches for study.
The following books are strongly recommended: Ellie Chambers and Andy Northedge, The Arts Good Study Guide (Open University Worldwide, 2008); Stella Cotrell, The Study Skills Handbook (Palgrave, 2003)
Study skills are covered in detail in the Preparatory Week of the module.
For the moment, though, focus on a few key issues:
Are you ready for using a computer in study? If not, see the computing skills section of Skills for OU Study
Is your written English ready for study a university level course in the Arts and Humanities? If you're concerned, see this material which includes online diagnostic tests. If you find this material difficult, see the section on coping with language challenges
Your physical environment for study: have you sorted out where and when you'll work on AA100? See this website for practical advice.
Set texts
The set texts and DVD for the module are:
Christopher Marlowe, Doctor Faustus: the A-text (1604) (ed. John O'Connor), Longman, £7.99
Paul Muldoon (ed.), The Faber Book of Beasts, Faber, £9.99
If you want to make a start with this set, concentrate on the poems which are studied in detail in the course: Blake's 'The Fly', Donne's 'The Flea', Holub's 'The Fly', and the poems in the volume by D. H. Lawrence.
Seamus Heaney, The Burial at Thebes, Faber, £9.99
Lynda Prescott (ed.), A World of Difference: an anthology of short stories from five continents, Palgrave Macmillan, £11.99
Gurinda Chadha (dir.) Bhaji on the Beach, Channel 4 DVD, £15.99 (This DVD can be bought for £10.99 delivered direct from the Channel4Shop at www.play.com. It is also available from internet and high street retailers.)
If you buy your set books in advance, you might like to read through Doctor Faustus and The Burial at Thebes. You might also like to read some poems from The Faber Book of Beasts and some stories from A World of Difference, but you shouldn't try to read all of these books from cover to cover. Good poems to start with are Blake's 'The Fly', Donne's 'The Flea', and Holub's 'The Fly'; a good story to begin with is Gordimer's 'The Ultimate Safari'.
There's also useful material on the Radio 3 production of Doctor Faustus, a copy of which you'll receive as CDs as part of the module material, on the OpenLearn website.
You could go to an art gallery, especially if you're lucky enough to live near one which contains any paintings by Cézanne, whom you'll study in Book 1.
You can also get an idea of how the various elements of the module fit together by viewing the study outline.
Frequently asked questions
We've tried to anticipate the questions you might have before you start studying. These are divided into questions you may have before you have registered and questions you have once you have started the module.
Before you start the module
How much preparatory work do I have to do?
Only as much as you have time for at this point in time. AA100 has been structured so that you should have time to work through all of the materials and the assessments during the study period allocated to the module. If you buy your set books in advance, look at the section Preparing for AA100 before the module starts for advice.
I really want to do the module, but I'm not sure that I can afford it. Is there anything the OU can do to help?
The University may be able to help you, depending on your financial circumstances. Follow this link for more details.
I have little or no computer experience. What can I do?
You could start with the Computing skills section of the Skills for OU Study website. This covers the basic computing skills you will need to study with us. If you're thinking about buying a computer, see the section on how to go about choosing a computer that's right for you. There is also advice about setting up access to the internet.
The BBC's WebWise is a step-by-step guide to using the internet which you might also find helpful.
I don't have a computer of my own. What should I do?
All public libraries have internet enabled computers available to the general public. Access to these computers may be free or there may be a small charge (with most libraries charging for printing). They can be very popular, so you may have to book.
Can I use OU materials on machines in public libraries?
You should have no problems using the module's online resources. However you may need to use a friend's computer to view the interactive DVD-Roms as sometimes computer access in libraries can be difficult. The OU Library has guidance on what to do in these circumstances. Follow this link for further information.
 
After you've registered
When will I get my study materials?
Your study materials will come in one mailing. This contains the Study Companion, the assignment booklet, the four main module books and the attendant DVDs and CDs.
What should I do if my study materials don't arrive?
You can track when your study materials were sent to you via the 'materials despatch' tab from StudentHome. If they haven't arrived 10 days after they have been despatched, you should contact the University, and a replacement set will be sent.
When will I be told who my tutor is?
Shortly before the start of the module.
How soon can I start using the online forums to talk to other students?
You can start using the Open University Students Association (OUSA) forums soon after you've registered. The module specific forums and websites will not open until nearer the start of the module.
How much time will I need to spend working on the module on average each week?
For each study week, you need to spend between 12 and 16 hours on the module. The study materials include a planner which explains what you should be doing and when.
How does my tutor help me with my studies?
Your tutor is assigned to you at the beginning of the module. He or she will help you – as part of a small group of students – through the whole module by offering online and face to face tutorials, by marking your work, and will give you one to one help if you run into problems.
What happens in a face to face tutorial?
Face to face tutorials are a central part of teaching at the Open University. All the students assigned to a tutor are invited to attend a programme of tutorials. The content of each session will vary – some will help you with assignments. In others you'll have the chance to work through materials with other students and to use extra material to help practise your study skills. Many students enjoy tutorials and the chance to meet other students and chat about the module.
What is a day school?
Day schools provide the chance for students within a region to come together for a day of dedicated study. Tutors and other academics offer lectures, workshops and study sessions on a variety of topics.
What if I can't attend a face to face tutorial or day school?
Many of you will prefer to attend tutorials face-to-face; however we know that this can sometimes be difficult to balance with existing commitments. Therefore, in addition to taking place face-to-face, each set of tutorials or day schools will include an online alternative, providing you with the opportunity to discuss the module in real time with a tutor and other students in an online setting.
What are online tutorial forums?
We also offer online activities in tutorial forums (like an online message board). Online forum discussions are a great way to enrich your study and explore relevant ideas or topics with others as and when it's convenient for you. There is no need to book to take part in these – just drop in.
What do I do if I fall behind the course schedule?
The most important thing to do is not to worry without good cause. The module is not designed to be an obstacle course, and if you do fall behind, your tutor will be able to advise you about where to concentrate your energies. You are not assessed on every piece of study material, and while you will do better on the module the more of it you can read, you may find it easier to focus on chapters which have assignments at least in the first instance. See pp.13-14 of the Study Companion 'How to study AA100: the role of Assessment' for more advice.
Everyone else seems to be much further ahead than I am - I feel like I'm racing to keep up with them. Shouldn't I be worried?
Try not to gauge your progress through the course on the basis of other peoples' experiences. While some students like to read the material a long time in advance, for the vast majority, this isn't possible. There's no evidence that people who study a long time in advance do better than those who follow the study calendar; indeed, if you read too much too soon, you can forget important arguments and evidence when it comes to writing assignments. The study calendar has been designed so that you can strike a balance between making progress through the module and keeping up with the rest of your life; see pp.23-28 of the Study Companion 'Pacing Yourself' for more advice.