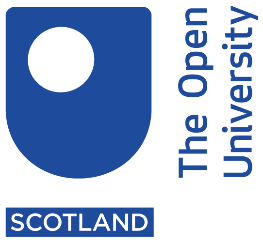 On Saturday 9th June, OU students and other members of the public attended a buzzing event at Drumsheugh Gardens, Edinburgh where they had the opportunity to meet world renowned authors; Jenny Colgan, Fiona Mozley and William Sutcliffe, as well as literary agent Lucy Juckes and Alysoun Owen, the editor of the Writers' & Artists' Yearbook and the Children's Writers'& Artists' Yearbook.
The drawing room of the Victorian mansion building was packed and the audience were able to chat informally with the panel. The Booker and Carnegie nominated authors, shared top tips on how to get published, including, advice on how to hook your reader from the first chapter, pacing your novel and how writers shouldn't view editing as a tedious task, but rather as a process of curation.
Jenny Colgan offered some encouraging advice to the writers in attendance when she stated that  'you don't really know your beginning until you've finished your first draft', going on to explain that you need to pace yourself to get that first draft done, giving yourself  achievable but habitual steps is key.
The OU student forums and social media have been twittering with enthusiasm about the event since, and we look forward to inviting more of you to these inspirational workshops about Creative Writing which are led by Derek Neale, Sally O'Reilly and colleagues in Open University's Creative Writing team along with our collaborators at Bloomsbury's Writers' and Artists' Yearbook.
Thanks are extended to the OU in Scotland team for welcoming and hosting us.
Find out more about OU's Creative Writing courses at http://fass.open.ac.uk/creative-writing.