Description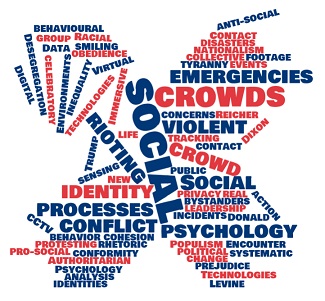 The London branch of the Open University Psychological Society welcomes all to attend our Annual Day Conference. In 2018 we are taking the opportunity to look at how psychology might explain some of the extraordinary everyday behaviour in the last couple of years. Our speakers will present their latest research on a range of fascinating contemporary social phenomena and their psychological implications.
It is open to all students, graduates, academics and practitioners, both within and outside of the Open University. It will appeal to all those interested in social behaviour and those working or interested in related settings and applied psychology. We have brought together a fantastic panel of speakers for what we hope will be an outstanding conference.
Programme
The full programme for our conference will be available closer to the event.
A flier for the event can be downloaded from LOUPS Conference 2018.
Speakers
Prof. John Dixon (The Open University)

'Why don't we like one another? Recent directions in the psychology of prejudice'
Dr. John Drury (University of Sussex)

'How behaviour spreads: from smiling to rioting''

Prof. Mark Levine (University of Exeter)

'Social Psychology, New Technologies and Digital Data'

Prof. Stephen Reicher (University of St Andrews)

'The Rise of Donald Trump and the Psychology of Authoritarian Populism'

Please visit conference website for more details.