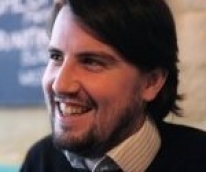 Dr John Slight, Lecturer in Modern History, has won the Trevor Reese Memorial Prize for his first book, The British Empire and the Hajj, 1865-1956 (Harvard, 2015).
Established by the Institute of Commonwealth Studies in 1979 the prize, awarded every three years, recognises the author of a piece of work that has made a wide-ranging, innovative and scholarly contribution in the field of Imperial and Commonwealth History.
Professor Philip Murphy, the institute's director, said: "The panel of judges has identified an extremely worthy recipient of this year's Trevor Reese Memorial Prize in John Slight's excellent book. It is a remarkably thorough and engaging piece of multi-archival scholarship, and a major contribution to our understanding of how the British Empire interacted with the Muslim world. I would like to offer my warmest congratulations to Dr Slight."