We take art history students through a complete journey, from your undergraduate degree through to a taught postgraduate degree and onwards with a higher research degree, your PhD.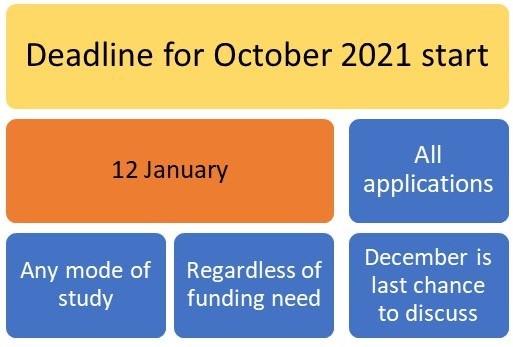 Ready for the challenge of doctoral research? Are you are thinking about becoming equipped as an independent researcher, perhaps to enhance your current working life, to adjust your career trajectory, or to fulfil a long-held ambition to dig deeply into a project? Undertaking doctoral research with the OU is directly comparable with other UK universities in how we train, support and guide you.
A doctoral programme asks you to commit to a significant personal investment in time and energy across a minimum of three years (for full-time study). We uphold high standards, and are selective, so you should be aware that the open mission we are proud of at the OU is not applied in the same way for higher degrees.
Our art, architecture and design history research students bring a great range of valuable prior experiences with them, and we encourage a sociable community as well as providing formal training and development opportunities. We welcome new enquiries about developing your project; please read on to find out more about what you need to do and how we can help.
More information on the PhD Programme in Art History can be found by following the links below:
What is a PhD in Art History?
Our department works across art, architecture and design history and we welcome doctoral proposals across that breadth. You can see the range of our current students' work, as well as completed doctorates. They have in common the need to fulfil the benchmarks of a successful doctoral thesis. This is one that demonstrates:
A contribution to new knowledge through original research or other advanced scholarship
A systematic acquisition of a substantial body of knowledge at the forefront of an academic discipline
The ability to design and execute a project to deliver the above, and to modify it as required
A detailed understanding of relevant research methods
You can read the Qualification Framework (Section 4.18 for doctoral programmes).
We don't want to put you off! If this sounds like an impossible task, remember that it is a logical progression from masters' level work. However, there is also a significant step up in the amount and complexity you will be expected to research and write, to sustain a 100,000 word thesis. Not everyone enjoys the practice of writing to that extent, so be realistic about whether this is the right format for your desire to undertake research.
If you are already an art history graduate with an appropriate masters' degree, you might feel a bit more confident looking back at what you have already achieved. Try reading sections 1-4 of the current national art history benchmark statement: it is a useful summary and you could find that it provides inspiration for how to express and refine your doctoral proposal. Think about the language and concepts used here.
How would I do a PhD in the Art History department?
We offer a different experience to our online masters' level programme; OU doctorates are NOT distance learning programmes. Firstly, it is helpful to know that the academics who work with you on your project are known as your supervisors. This is rather different to the role of an undergraduate tutor; in a doctoral programme, you are expected to be highly self-directed in how you develop and refine your research, so we don't tutor you but we do read, comment and advise on your work as you produce it. Your primary relationships are with your supervisors (usually two academics) within your department. We expect to meet with you, online or face to face, as often as ten times a year (full-time), so you are not left alone; you will be asked to write something as you go along, particularly across your first year (full-time).
Art, architecture and design history PhD theses require a range of scholarly resources; the OU library is available for a good range of online publications, but you are strongly advised to consider how you can use your nearest university library as well, gaining access through the SCONUL scheme. This is important for arts and humanities research, where much of the research literature is still in print-only form. You may also need to travel in order to visit relevant research materials in archives, museums and galleries, as well as specialist library collections; your key sources and their locations will need to be identified in your research proposal, so this also needs to be feasible for you.
Finally, you will be part of the wider OU research degrees community. Particularly in your first year (full-time), you will be expected to identify and develop any skills necessary to conduct your research by joining the OU training sessions offered across the year. This might include technical training on specific IT needs, or support on developing academic writing. You will have access to the online OU Graduate School Network, which is your 'one stop shop' for support and guidance.
How do I apply for a PhD in Art History?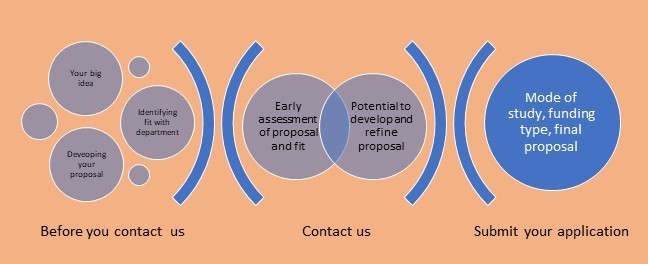 Check the deadline. If you intend to register to start on 1 October 2021, the deadline for us to receive your completed application is 12 January 2021. If you intend to study part-time AND do not wish to apply for public funding you may register to start on 1 February 2022 instead of October, and the deadline is more flexible. Contact us in good time if you are unsure.
Before the 12 January 2021, your chance of success increases the earlier that you start writing your research proposal. You need to do some preparatory work with the aid of these webpages and links, to check that your 'big idea' has the potential to be supervised by current members of the department, and that you can begin to answer the basic questions we use to assess the potential of your project.
Look at the staff pages to find out more about the research we do and to identify potential supervisors. Then you are ready to make contact with us, either directly to a potential supervisor, or to the academic who directs postgraduate research within the department via the email FASS-ArtHistory-Enquiries@open.ac.uk. We will respond quickly, and if we are able to identify a good fit and a good idea, we will help you develop your application further.
When you are ready, checking the relevant deadline, complete the application form, finalise your proposal document, and email it back to us. We will then formally assess your application and may invite you to an interview. This will be the deciding point in whether to accept your application to register as a doctoral student. If we accept you, this is a decision independent of any funding needs you may have.
Please read the following for further advice on writing your proposal and for answers about registering at the OU for a PhD.
How do I prepare a research proposal?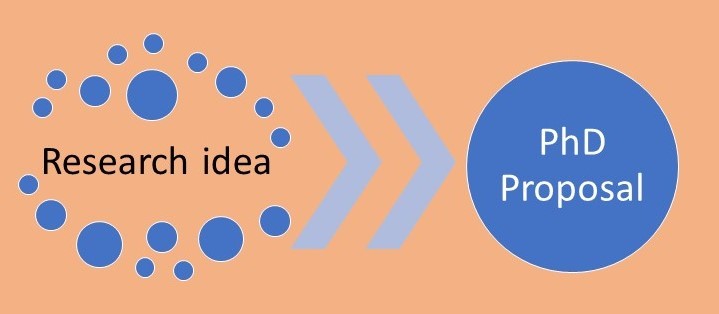 Working up an idea into a substantial proposal is an essential investment in demonstrating your potential as a doctoral candidate. Many doctoral ideas emerge directly from a masters' dissertation; you will need to show how you can expand that research and place it in contexts that you would not have had time to explore in a shorter dissertation. It is harder to flesh out a completely untested idea, and you will need to set time aside to do some early research on your own.
You must read and follow our PDF guide Preparing a Research Proposal on the final format of the proposal. You may also find similar guides in our cognate disciplines of History and English, within the School of Arts and Cultures, helpful in getting a wider sense of academic expectations at this level (each department has a Postgraduate Research section on its homepage). We all emphasise that this is nothing like writing a book, because of the particular academic requirements that you will need to demonstrate in your completed thesis (see What is a PhD in Art History?).
Once you are ready to share your proposal with us, and you hope that you have identified a potential supervisor, email FASS-ArtHistory-Enquiries@open.ac.uk or the direct email address of the academic you have been in contact with. We will give you early feedback and suggestions on how to strengthen it if we can; please also recognise that we may feel it is not sufficiently close to the appropriate level or format of doctoral research, in which case you might need to rethink for another year.
Please read our FAQs which will guide you towards answers to questions that are about OU procedures and processes rather than about Art History specifically.
FAQs
Mode of study

We welcome applications for full-time or part-time study, and it is possible to move from one to the other.

Supervisor from another department

If your proposal would benefit from joint supervision from another department, this is possible.

Key facts

For detailed information about the OU application process, fees, entrance requirements, application dates, residence requirements, facilities and periods of study and so on, please visit the Research Degrees Prospectus website.

Funding

The only route to public funding for arts and humanities doctoral study is via a UK university now. The government funds the Arts and Humanities Research Council(AHRC, part of UK Research and Innovation). The AHRC disburses block grants to consortia of universities, who organise doctoral awards and training as a group: Doctoral Training Partnerships (DTP). The OU belongs to a consortium with the universities of Oxford and Cambridge, forming a 'research corridor' running west to east in England. This consortium has the acronym OOC, for convenience. Successful applicants to the Art History PhD programme may also be considered for competitive entry into the annual OOC funding round, based on academic excellence. There is an internal competitive process first, with successful OU candidates being entered into the consortium funding competition. You can read more about OOC here.