The Classical Studies at The Open University is home to the innovative and pioneering Classical Receptions research group, which is dedicated to exploring the ways in which Greek and Roman texts, ideas and material culture have been interpreted, used and reworked by later cultures and societies. The OU has led the way in both Classics-oriented research, and in developing connections with related disciplines such as English, History, Theatre and Film Studies, and Modern Languages. Through a wide range of activities (outlined below), we focus on publishing high-quality research, developing new ways of accessing information on Classical Receptions (such as databases and online journals), and engaging directly with those people involved in exploring the classical world, from practitioners to the general public.
Activities
We host the Classical Reception Studies Network (CRSN), bringing together individuals and academic departments, both in the UK and overseas, who share our interests in researching and teaching classical receptions. The co-convenors of the CRSN are Professor Helen King (OU) and Professor Maria Wyke (UCL). The CRSN coordinates events ranging from conferences to graduate workshops, such as a recent event on 'Tradition or Reception' (May 2015; see here for a Storify summary of the discussion). Our twitter feed (@CRSN_UK) hosts further news and information on reception-related topics.
Two peer-reviewed Classical Reception e-journals are also based in the Classical Studies at the OU: New Voices in Classical Reception Studies showcases the work of early career researchers and scholars new to this field, and its companion publication, Practitioners' Voices in Classical Reception Studies, provides a forum for anyone involved in creative practices to discuss the relationship between their work and the classical texts, themes and contexts on which they draw.
The Classical Receptions Research Cluster regularly organises conferences and colloquia on reception topics, such as a 2012 colloquium, Masks, Echoes, Shadows: Locating Classical Receptions in the Cinema (organized by Anastasia Bakogianni and Joanna Paul). Past events include:
Antiquity and Photography, a colloquium held at the OU offices in Camden, London, on September 10 2015; further details. (Organiser: Joanna Paul).
Classical Influences on Georgian Stourhead, a conference held at Stourton Memorial Hall, 11-12 November 2015; further details. (Organiser: John Harrison).
A major research project led by Emeritus Professor Lorna Hardwick, Classical Receptions in Drama and Poetry in English from c.1970 to the Present has resulted in the creation of two databases: one on modern performances of ancient drama, and one on the use of classical material by leading contemporary poets.
We are also engaged in a variety of activities which bring our research into classical receptions to the broadest possible audiences. Classics Confidential, an outreach website established by Jessica Hughes and Elton Barker, hosts many video interviews with scholars and practitioners working in the field of classical reception, and aims to give a behind-the-scenes view of research, or artistic creation, for a general audience. Many members of the cluster also blog on reception topics or write articles for websites such as The Conversation (see our individual staff pages for details). Much of our teaching material that concerns classical reception is also available to everyone through OpenLearn (as well as iTunesU or OU podcasts). These include Joanna Paul's unit on the Library of Alexandria and its reception, and Paula James's podcasts on 'Pygmalion Meets Buffy the Vampire Slayer'. Other Classical Reception units on OpenLearn include podcasts on 'Greek Heroes in Popular Culture' and an article on Perseus.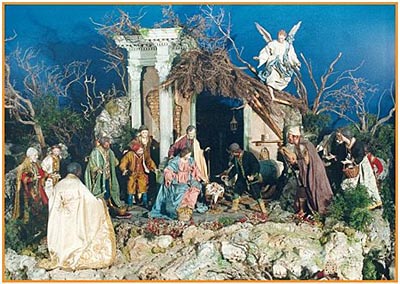 Members of the research cluster:
Dr Elton Barker is interested in the reception of Homer and the epic cycle in later Greek literature. He also runs the Classics Confidential website, with Jessica Hughes.
Dr Emma Bridges works on the reception of classical texts and themes from antiquity to the modern day. She has a particular interest in the ways in which literary and artistic responses to armed conflict in the ancient world have been adapted and transformed in different cultural settings. Her recent monograph, Imagining Xerxes: Ancient Perspectives on a Persian King (Bloomsbury 2014), looks at ways in which the figure of Xerxes was reimagined in a variety of literary and historical contexts in antiquity; she has also worked on the wider traditions relating to the Persian Wars in ancient and modern thought. Her current research focuses on the ways in which the experiences of soldiers' wives in ancient myth - as seen particularly in the Homeric poems and Athenian tragedy - relate to those of modern day 'military wives'.
Dr Trevor Fear is interested in the reception of the ancient world in contemporary popular culture, especially films and TV. He is the editor of New Voices in Classical Reception Studies, an electronic journal aimed at promoting work by early career researchers and those new to the field of Classical reception. He organised the Popularising the Past conference in 2007, has contributed a unit on the reception of Cleopatra to the OU AA100 module, The Arts Past and Present, and has given several papers on the reception of Cleopatra in film and on TV.
Dr Jessica Hughes is interested in the reception of ancient material culture in later eras, particularly in religious contexts. Recently she has written about the restoration of sculptures in 18th century Italy, and she is currently working on the models of classical ruins that appear in contemporary Neapolitan models of Christ's nativity. She also edits the online journal Practitioners' Voices in Classical Reception Studies. Much of her OU teaching focuses on the transmission and reception of ancient art: she has written material for A330 dealing with the reception of classical myth in the medieval and Renaissance periods, and sections of A151 on the modern collecting and display of ancient Greek vases.
Dr Paula James enjoys tracing the cultural trajectory of myth and classical literary motifs through late antiquity up to the present day. She is the author of Ovid's Myth of Pygmalion on Screen: In Pursuit of the Perfect Woman (Bloomsbury, 2011), and has also published on, amongst other topics, the myth of Pandora and Prometheus in Kiss Me Deadly (1955), Roman sacrificial rites in the 1973 movieThe Wicker Man, and classical myths in Buffy the Vampire Slayer. She is well known for and continues to work on Apuleius and also on Ovid's epic poem, Metamorphoses. She has also written wrap around and contextual chapters (focusing on the use of Greco-Roman symbols and figures in Labour movement banners and certificates) for a substantial volume of essays authored by art historian Annie Ravenhill-Johnson and entitled The Art and Ideology of the Trade Union Emblem, 1850-1925 (Anthem Press, 2013).
Prof Helen King works on the reception of ancient medicine, especially Hippocratic texts, in medical writing from the sixteenth to the early twentieth century. She is particularly interested in gynaecology and in the construction of Hippocrates as 'father of gynaecology' and even 'father of midwifery'. She has recently worked with Dr Jo Brown on a funded project on the uses of 'Hippocrates' on the internet and other media, and with Dr Gabriella Zuccolin on a funded project on the construction of gender in medieval and early modern medicine. Her publications include The One-Sex Body on Trial: The Classical and Early Modern Evidence (Ashgate, 2013), which uses the reception of the Hippocratic case history of Phaethousa and the story of Agnodice 'the first midwife' to reassess the construction of gender and of healing roles in western medicine. (You can access Prof. King's Classics Confidential interview about Agnodice here.) Prof. King is currently co-convener of the Classical Reception Studies Network.
Dr Joanna Paul works on a wide variety of modern receptions of the classical past, with a particular focus on popular culture from the 19th century to the present day. Her monograph on Film and the Classical Epic Tradition was published in 2013, and she is currently working on a book on receptions of Pompeii, to be published by I.B. Tauris. Other forthcoming publications include articles on classical reception in the novels of E. Nesbit, and the reception of classical mythology in the Percy Jackson series of books and films. She co-writes the 'Reception' subject reviews for Greece & Rome (with Dr Katherine Harloe of the University of Reading).
Prof James Robson is interested in the translation of Aristophanes into English. He has written specifically on the translation of his humour and lyrical passages as well as more broadly on the adaptation and staging of his plays for modern audiences. He hopes to develop this work into a major research project in the future. James is also a member of the Greek and Latin Texts research cluster.
Dr Laura Swift is interested in working with practitioners on modern performances of Greek tragedy, and in 2012 she was academic consultant to the National Theatre production of Antigone. She has an ongoing collaboration with theatre company Potential Difference to create a piece of modern theatre inspired by fragmentary plays of Euripides, and by the ways we experience fragmentation in our own world. The first stage of this collaboration culminated in a showing in November 2014 as part of the Being Human Festival, the UK's first national festival of the Humanities.
Dr Naoko Yamagata is interested in the reception of ancient authors within antiquity. Her current projects include Plato's use of Homer and Hesiod and comparative study of Homer and Virgil.
A large number of our honorary research fellows, honorary associates, and professors emeriti are also active in the field of classical reception studies:
Research students working on Classical Receptions
John Harrison - Myth in reception: Stourhead House and Gardens, 1740-1800
Tori McKee - Reception of Euripides' Hippolytus from 1700 to the present
Iarla Manny - The reception of ancient drama in the work of Oscar Wilde, with particular reference to his tragedy Salomé
Claire Greenhalgh – The Depiction of Slavery in Recent Ancient World Television Drama (2005-2013): Politics, Culture and Society.