The Faculty of Arts and Social Sciences deals with the full range of human experience. Intrinsically interdisciplinary in approach, the Faculty produces cutting-edge research that informs our world-class teaching and inspires our students, academics and the general public. Read more
The Faculty of Arts & Social Sciences offers 23 undergraduate degree courses, as well as a wide range of certificates, diplomas and postgraduate qualifications, across 14 disciplines. Each of our qualifications combines insights from the different disciplines, bringing context and breadth to your learning. Our learning materials are informed by the world-leading research our academics conduct. Read more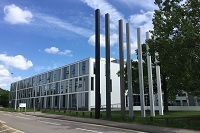 The Faculty has a vibrant interdisciplinary research culture, across all our 14 subject areas. Our interests span three millennia  from understanding classical antiquity to developing future solutions to contemporary environmental challenges. Alongside research on the UK, its rich cultural history and present-day social problems, our research also has a global scope, extending to Africa, Oceania, the Americas, the Middle East and South and East Asia. Read more
30th June 2020

The Open University's new postgraduate qualification for development managers, starting this autumn, will connect students across the globe.

24th June 2020

Economics academics respond to the merger of the UK's Department for International Development into the Foreign and Commonwealth Office.

18th June 2020

Academics in the School of Arts & Humanities are bringing their research to bear on the ongoing pandemic – in a series COVID-19 blogs which...
Banner image: Prochasson Frederic / Alamy