Taught MA in English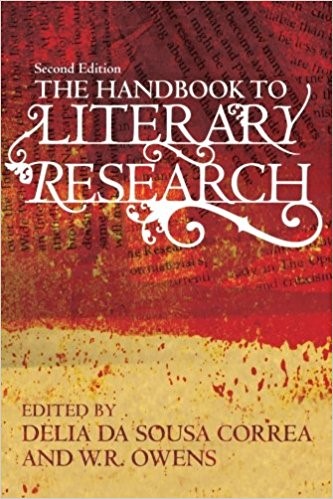 The MA in English provides intensive tuition in postgraduate literary studies and also develops the skills required for independent literary research. The first two-thirds of the MA comprises course work, and the final third a mini-dissertation. To get an idea of the level of work involved and the approach taken on this MA, see the introductory material and set texts for MA English Part 1 (A815).
The Handbook to Literary Research (2010), edited and written by current and past members of the discipline, is a vital preparation for and companion to postgraduate study in the discipline.
PhD Degrees in English
The English and Creative Writing at The Open University offers PhD supervision in any area that matches the research expertise of individual academic members of the discipline. You could also consult the themes covered by the four Research Groups – History of Books and Reading, Postcolonial and Global Literatures, Contemporary Cultures of Writing, and Literature and Music – and in Research Projects.
We offer supervision in teams, and training and support are provided by the Discipline, the Faculty, and the Graduate School. A PhD student writes:
'I am thoroughly enjoying my time as a PhD student in English. The academic supervision is excellent, and as a small community of research students we are well supported by the department. The English department welcomes an interdisciplinary approach to research, and is alert to contemporary cultural and political influences. As students, we are given opportunities to present our work within the department and wider faculty, but we are also encouraged to extend our networks beyond the university.'
Some of our PhD students have joined Literary Societies as reviewers and organisers of events, and there are now opportunities in the Faculty to gain valuable experience of our teaching on Module Teams.  Recent PhD students have a distinguished record of converting their PhD texts into books – some are profiled at the bottom of this page.
Discover more about the activities and achievements of our postgraduate students by checking out Postgraduate News and Events.
We invite enquiries about October 2019 entry to our PhD programme.
How to apply
Details of the application procedure are available from the Research Degrees website.
Detailed advice on how to produce a research proposal is also available online. Key issues to bear in mind from the start include the fact that a PhD should be 'an original contribution to knowledge' - so you need to check existing scholarship in your field. Second of all, as how to produce a research proposal indicates, it is always useful to have research questions guiding your enquiry.
For PhD proposals with a Creative Writing focus, see the specific information and guidance.
Studentships
Successful applicants to our PhD programme will have the opportunity to apply for a CHASE AHRC studentship. These awards cover fees and a stipend for students based in the UK, and fees only for EU residents. The studentships are available through the Consortium for Humanities and the Arts South-East England (CHASE), which brings together the OU, the Courtauld Institute of Art, Goldsmiths, University of London and the Universities of East Anglia, Essex, Kent and Sussex. For more information about CHASE, please visit www.chase.ac.uk.
Deadlines
The deadline for completed applications for the year commencing in October 2019 will be in January 2019.
Enquiries
Please contact the Postgraduate Admissions Tutor:
Email: FASS-EnglishCreativeWriting-Enquiries@open.ac.uk
Phone: +44 (0)1908 652092.
PhD to Books
Recent English and Creative Writing PhD work has appeared as scholarly monographs and novels published by reputed publishers and received significant critical notice. We are pleased to profile some of these here.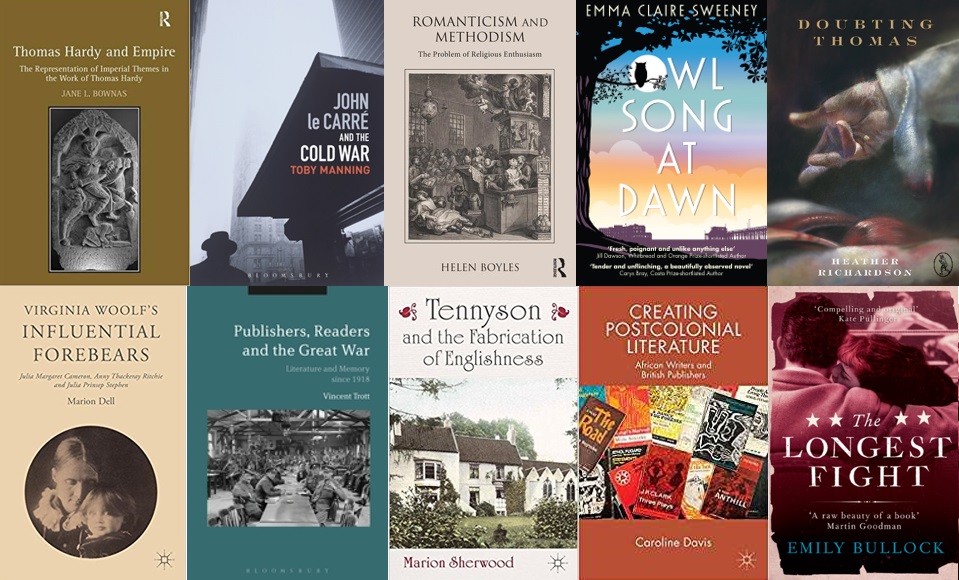 Toby Manning, John Le Carré and the Cold War (Bloomsbury, 2018)
Vincent Trott, Publishers, Readers and the Great War (Bloomsbury, 2017)
Heather Richardson, Doubting Thomas (Vagabond Voices, 2017)
Emma Sweeney, Owl Song at Dawn (Legend Press, 2016)
Helen Boyles, Romanticism and Methodism. The Problem of Religious Enthusiasm (London: Routledge, 2016)
Emily Bullock, The Longest Fight (Myriad, 2015)
Marion Dell, Virginia Woolf's Influential Forebears: Julia Margaret Cameron, Anny Thackeray Ritchie and Julia Prinsep Stephen (Palgrave Macmillan, 2015)
Caroline Davis, Creating Postcolonial Literature: African Writers and British Publishers (Palgrave Macmillan, 2013)
Marion Sherwood, Tennyson and the Fabrication of Englishness (Palgrave Macmillan, 2013)
Jane Bownas, Thomas Hardy and Empire: The Representation of Imperial Themes in Thomas Hardy (Routledge, 2012).