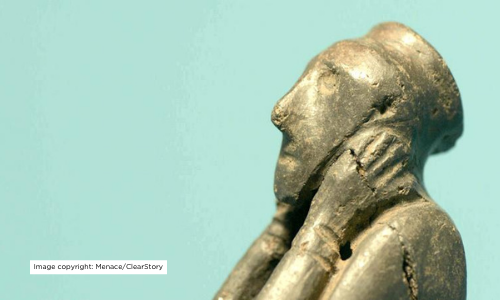 Art That Made Us, a co-production between The Open University and the BBC, is a new series presenting an alternative history of the British Isles, told through art, literature, music, and more.
Through 1,500 years and eight dramatic turning points, this series focuses on creative works from all genres which emerged at some of the most exciting times of crisis and turbulence.
After more than two years in the making, it offers an innovative, challenging, and timely perspective on the history of creativity and artistic production.
In this free livestream event, marking the end of the series, the three OU academics who worked on the project will join representatives of the production team to discuss the show and answer audience questions.
As well as sharing their 'behind the scenes' experiences and exploring some of the decisions and ideas that underpinned this series, they will reflect on some of the pressing questions that are raised by its texts, artworks and objects. For example, why do periods of crisis and disruption often seem to accompany moments of great creativity? What messages can the art of the past convey for us today, and how does it continue to inspire new work? And most crucially, why is art and creativity still so vital to the functioning of a healthy society today?
To find out more about the series, watch the trailer on the BBC website. Visit the Eventbrite page for further details and to register.