Can't join in person? Watch the event live online
(* livestream will be available at the time of the event.)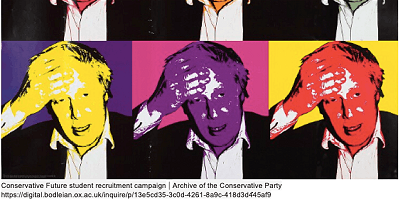 The Conservative party has been labelled, and occasionally styles itself, as the most successful political organisation in the democratic world. For well over a century, it has been phenomenally effective at reinventing itself and, arguably in consequence, winning elections. This lecture digs into the party's back-story – examining its grassroots as well as its leadership – to highlight some of the reasons for this enduring success. Moreover, it will offer some early thoughts on the extent to which the party's past has influenced its more recent electoral ascendancy.
Stuart Mitchell has taught at The Open University for twenty-five years and currently chairs the MA in history. The history of the Conservative Party is one of his principal research interests. He is the author of The Brief and Turbulent Life of Modernising Conservatism.