The Round Table on Conspiracy Thinking and Conspiracy Theories discusses the interlinkages between conspiracy theories and extremism from perspectives of media studies, international relations and religious studies.
Bringing together an interdisciplinary panel of esteemed specialists the round table explores such questions as: To what extent does conspiracy thinking feed extremism? How are e.g. conspiracy theories used in extremist propaganda? What are the contemporary particularities in the circulation of conspiracy theories? For instance, what is the role of our contemporary media environment in the spread of conspiracy theories? Has the visibility of conspiracy theories increased during the pandemic or are we just imagining things?
Find out more about the conference via the University of Helsinki website.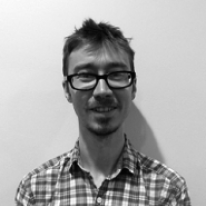 David G. Robertson will be joining as a participate, at The Nordic Conference on Violent Extremism.
His work applies critical theory to the study of alternative and emerging religions, "conspiracy theory" narratives and the disciplinary history of the study of religions, with a particular interest in claims of special knowledge. He is the author of UFOs, the New Age and Conspiracy Theories (Bloomsbury, 2016) and co-editor of After World Religions: Reconstructing Religious Studies (Equinox, 2016) and the Handbook of Conspiracy Theories and Contemporary Religion (Brill, 2018).