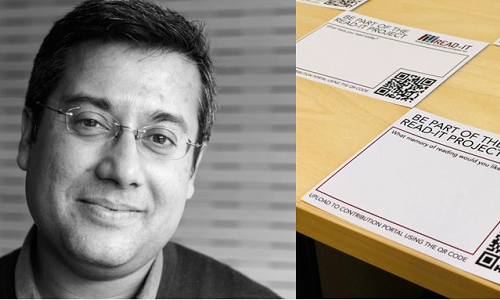 'We all love to talk about a good book, but what about the books we hate, or refuse to read?'
'How do we register negative responses to books?'
'How to we avoid confirmation bias in research gathering readers' responses to their reading?'
In the first half of this talk, Dr Shafquat Towheed will survey some examples of negative responses of actual readers, both contemporary (from the READ-IT project) and historical (from the UK Reading Experience Database). Picking out some the common responses that occur, and consider whether we need to offer a greater recognition of negative reading responses than we have done so far.
In the second part of this talk, surveys some of these negative representations of reading in fiction, and interrogate a central paradox:
'Can a novel in all honesty, represent the act of reading (or refusal to read) a 'bad' book in a positive light?'
'Can a work of fiction ever endorse an individual's refusal to read another work of fiction, on moral, ethical or philosophical grounds?'
Dr Towheed will respond to these questions through a close examination of Turgenev's novella, Faust, a fictional work which is centrally concerned with the reading of another fictional work, Goethe's Faust Part 1.
More information about the event (including how to book) is available via the Bangor University, in both English and Welsh.