On Thursday, 9th March 2023, an intrepid band of OCM group members gathered in London to visit a couple of exhibitions that offered interesting and thought-provoking perspectives on using objects and collections to tell particular narratives.
To begin, we visited Chinese and British at the British Library, co-curated by an OU colleague, Alex Tickell. The exhibition set out to explore the longstanding British Chinese community and British Chinese identity.
The exhibition had clearly provoked some deep reflection from visitors.
Personally, one of the objects I found most compelling was Polin Law's dollhouse replica of her own restaurant, Ming's. The level of detail was extraordinary.
In our post-visit discussion after lunch, we reflected on the display of objects in a non-museum or strictly gallery setting (in this case, a Library) and how that might change how they are used and interpreted.
After lunch at Friends House on Euston Road (recommended!), we hopped over to the Wellcome Collection to view a quite different but equally engaging exhibition – "Objects in Stereo" – which explored objects in storage through Jim Naughten's photographic record of the Science Museum Group's collections at Blythe House. We were quite taken with the innovative use of an old technology, stereoscopy, to view 2D photographic images in the round.
The day ended with tea and cake in the Wellcome Collection café!
Amy Jane Barnes
August 2023
---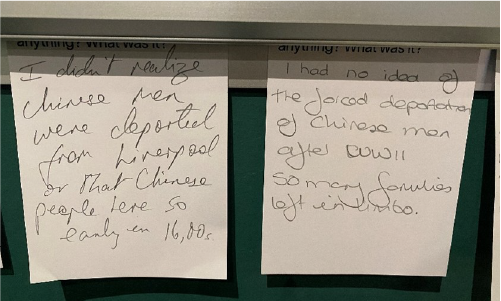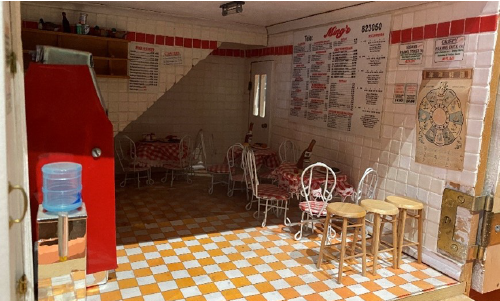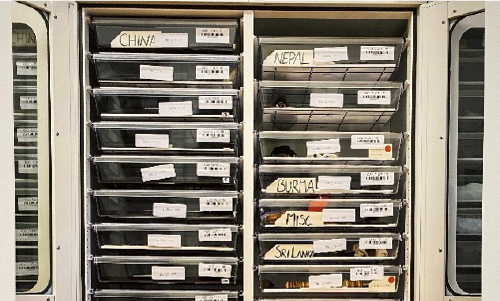 ---
Main image: Chinese and British at the British Library (c) Amy Barnes
Discover more about Objects, Collections, and Museums in our blog. Return to our hub for additional insights and explore other blog entries