On Thursday, 6th July, a small group of OCM members met in the fine city of Norwich, for a day of museum and heritage exploration.
Our first stop was The South Asia Collection, housed in a Victorian skating rink, no less.
The Collection grew out of the founders' South Asian travels starting in the 1970s. Whereas it began as 'Country and Eastern' – a trading company and shop – the core, permanent grouping of objects has evolved into a museum managed by a charitable trust. The outcome is curious and fascinating and raises some complex questions about the blurring of lines between commerce and collecting.
After a brief tour of the Cathedral (thanks to Margit!) and lunch at the Refectory, we made our way to the final venue of the day, the Museum of Norwich at the Bridewell, which 'tells the story of Norwich's industries and the people who lived and worked here' from the medieval period up to the present day.  We enjoyed a good hour or so walking around the varied, well-designed and interpreted exhibits, including this mock up of a dispensing chemist.
Although, for this Ipswich Town fan, there may have been rather too much 'canary'-themed content!
Amy Jane Barnes
August 2023
---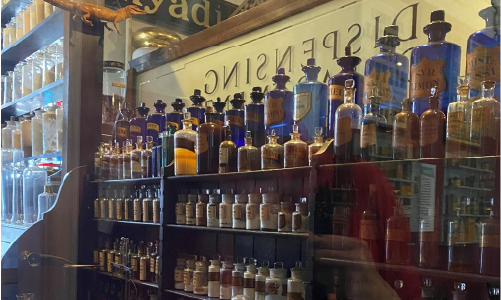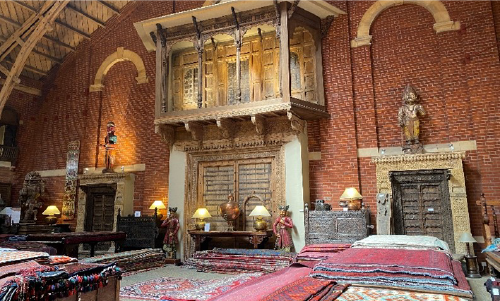 ---
Main image: The South Asia Collection (c) Amy Barnes
Discover more about Objects, Collections, and Museums in our blog. Return to our hub for additional insights and explore other blog entries