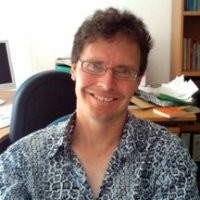 Paul Stenner is a social psychologist who has long promoted the importance of the theoretical underpinnings of psychology, and the value of the processual perspective he advocates is becoming increasingly recognised. 
He takes over the role of President of the International Society for Theoretical Psychology (ISTP) from Lorraine Radtke, at the ISTP 17th Biennial Conference taking place from 21 to 25 August 2017 at Rikkyo University, Tokyo.
Read a recent interview with Paul Stenner in The Psychologist.