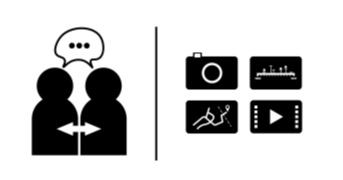 An evaluative study of participatory mapping
Project outline
This research project focuses on participatory visual methods, understood as methods which in which research participants are active in shaping the project as co-producers of visual knowledge. It aims to explore the extent to which these methods 'give voice' to participants.
In particular, the project responds to the need for, and absence of, evidenced assessment of the claim that of participatory visual methods (PVMs) 'give voice': both in terms of the 'voice' given to participants, and in understandings of these 'voices' by 'audiences'. It will do this by providing evidenced assessment of participatory mapping, as a case example of a participatory visual method. In doing so, its ambition is to make a significant contribution to debates about the 'voice' offered by participatory visual methods.
Project details
The study is funded by the ESRC National Centre for Research Methods under the Innovation in Visual Methods strand of the second phase of commissioned research projects. The project team is based at the Faculty of Arts and Social Sciences at the Open University.