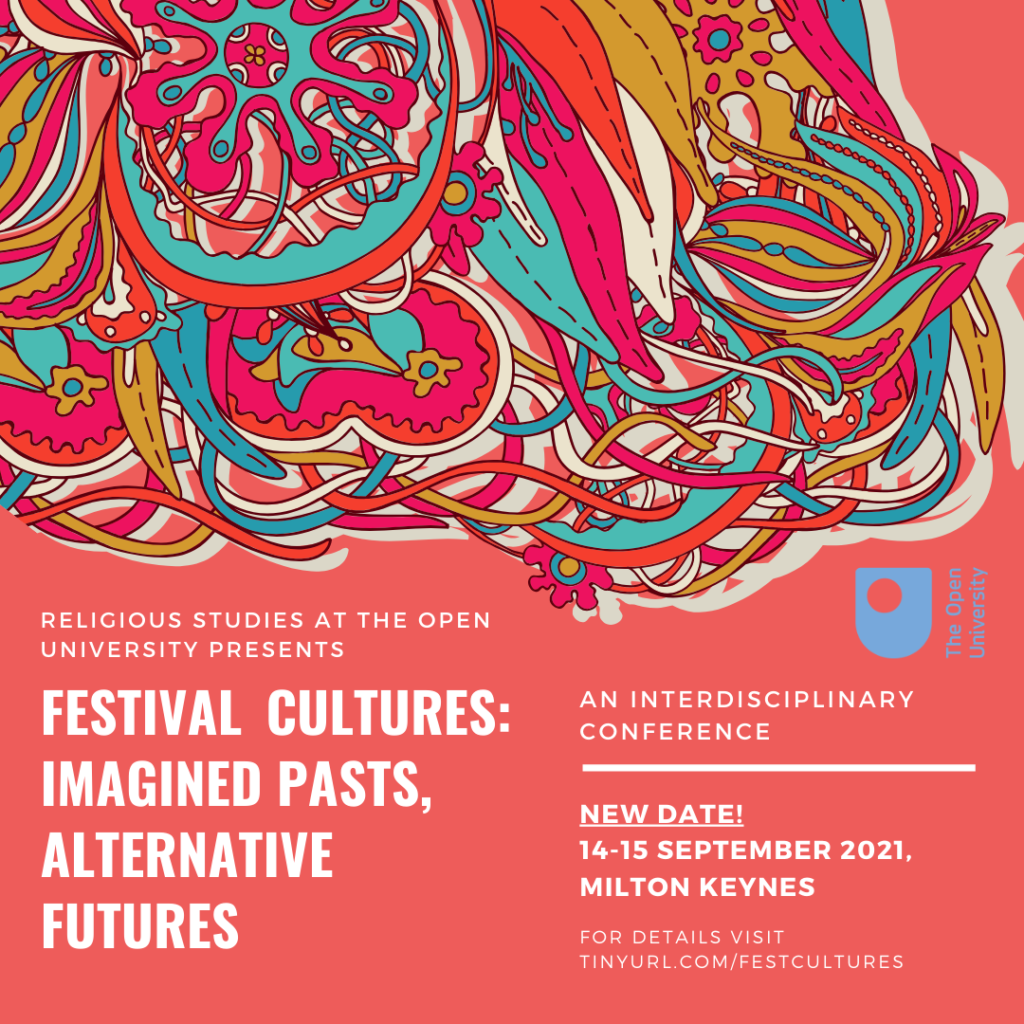 Following from last year's Festivals Research and Covid-19: Virtual Community, Activism, Spirituality we are inviting snapshots from Festivals Research for a 2021 interdisciplinary conference organised by the Religious Studies department of The Open University. Confirmed speakers include Dr Kinga Povedák (University College Cork), Dr Sharif Gemie (University of Chicester) and Dr Amanda Lucia (University of California)
This conference is concerned with the dynamic connections, relationships, intertextuality and interculturality of festivals, particularly in their constructions of imagined pasts and alternative futures. As an important type of cultural event, festivals provide an opportunity for interdisciplinary dialogue and critical engagement with contemporary and historical publics and places. The conference will address modern and historical festivals, their connections and disconnections with the state and counter publics, as well as themes such as ritual, community, spirituality, wellbeing and counterculture, and trends such as commercialization, secularization, globalization and cultural innovation.
Festivals pre- and post- Covid | Festivals and communities' resilience
Festival intertextuality and intercultural connections | Imagination at festivals
Festivals, mainstream and counterculture | Festivals and modern cultures
Methodologies for investigating festival cultures | Festivals East and West
Protestival rituals and performances | Rural and urban themes at festivals
Pulverised and micro festivals | Showcasing innovation and alternative futures
Green futures and consumerism at festivals | Religion, rituals and spirituality
Submissions
We invite proposals for papers and panels on any aspect of this theme. Submissions may range from 10, 15 and 20 minutes. We welcome panel submissions in alternative formats, including artistic performances.
Please send a 200-word abstract plus a short bio, in one file to festcultures@open.ac.uk.
Deadline for submissions: 30th June 2021.
Visit tinyurl.com/festcultures for further details.