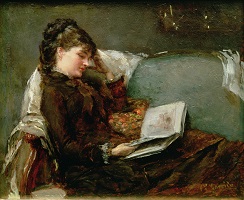 Welcome to the discipline of English and creative writing at The Open University. We teach a wide range of literature, offering you the opportunity to engage with writing from the time of Shakespeare up to the present day. You can include English language and creative writing courses as part of your degree. Around 11,000 students a year study with us, we hope you will want to join them.
 
Why study English?
English is a highly rewarding and enjoyable subject to study whether at degree or postgraduate level. It provides you with new perspectives on novels, poetry, drama, and other forms of literary expression. Studying English helps to foster effective reading, writing and critical analysis – skills that are applicable to most professions. Such study entails developing a wide knowledge base. You will be encouraged to explore literary works in terms of aesthetics, cultural values and social relevance. Engagement with the subject will help you to clarify historical perspectives and pressing concerns that define our world.
 
Studying at The Open University
Academics working in the English discipline are highly regarded internationally with an enormous range of expertise and experience in preparing open and distance learning materials. Our degrees and diplomas are recognised as among the best in the country, offering in-depth and up-to-date study of a range of authors, historical periods, themes and critical methods. They include attractively presented and engagingly written textbooks, teaching material in digital forms and interactive forums to provide a learning experience that is constantly fresh and exciting. You have the flexibility of studying at home, but there are opportunities to meet fellow students and tutors at face-to-face sessions, and to communicate by means of computer forums. All our courses are taught by enthusiastic and friendly associate lecturers with experience of supporting part-time students.
 
Our academics
Our teaching is underpinned by extensive research and scholarship. Profiles of members give details of their specific interests and publications. We have particular research strengths in Postcolonial and Global Literatures and the History of Books and Reading, and in various themes which our research projects have investigated. These innovative areas of study are incorporated in some of our undergraduate and taught Masters courses. The English discipline includes a thriving community of about 20 full-time and part-time postgraduate PhD students, and we are always keen to recruit more.
 
Find out more
Banner image: Stephen Chung / Alamy; Inset image: © Christie's Images / Bridgeman Images