Festivals Research and Covid-19: Virtual Community, Activism, Spirituality
This virtual conference took place on Tuesday, September 15, 2020 (11:00 to 17:00) and provided an opportunity for an interdisciplinary discussion of past fieldwork on festivals, as well as reflections on the challenges and changes paused by Covid 19.
Conference abstract:
In 2020, after 50 years of Glastonbury, festival fields will be silent.
Who could have foreseen that festivals would take a hiatus after half a century, just as they were getting ready to celebrate their becoming permanent fixtures of the cultural landscape? Festivals have transformed localities into hubs, and they are going digital. Whilst festival towns and villages may stay silent and green this year, the webs and networks they have spun go beyond terrestrial links and routes and Covid 19 has brought this to the fore.
Have festivals prepared us for the virtual global communities that are being born? The yearly fracturing of the festival towns and villages was already creating an interruption in local identity. A little village, like Pilton village in Somerset, became a city overnight, creating an unprecedented proximity. Yet Covid 19 is also strangely bringing us closer, as we are instantly zooming inside each other's living rooms and kitchens, with everyone in a different time zone.
This conference considered a range of questions including but not limited to the following
What can Covid 19 teach us about modern festivals?
What has social distance reminded us about social closeness?
What is happening with festival and protestival communities in 2020?
Are festivals and protestivals coming to your computer screens this year?
What (global) forms are virtual communities, activism and spirituality taking and how can these help us in our cultural mapping of contemporary trends relating to religion, politics and the environment?
How are we, scholars interested in festivals, protestivals, activism, community and spirituality, re-inventing our research?
Keynote Speakers:
Opening Keynote: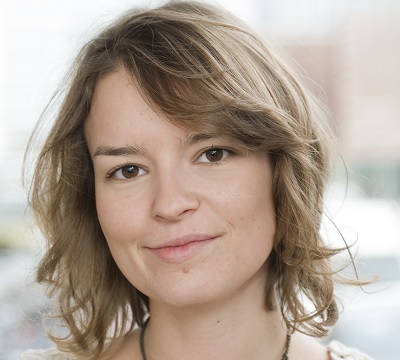 Vrije University Amsterdam
Dr Leonore van den Ende is Assistant Professor at the department of Organization Science at the VU University of Amsterdam. She is an anthropologist and ethnographer studying temporary and alternative organisational forms that can facilitate transition, with a particular focus on contemporary rituals, festivals and events.
Plenary Keynote: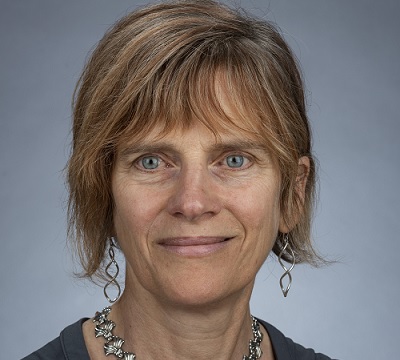 California State University
Sarah M. Pike is Professor of Comparative Religion at California State University, Chico. She has written numerous books and essays on contemporary Paganism, ritual, New Age, ancestral skills, Burning Man, spiritual dance, environmental activism, and youth culture, including Earthly Bodies, Magical Selves: Contemporary Pagans and The Search for Community and For the Wild: Ritual and Commitment in Radical Eco-Activism.
Resident Artist: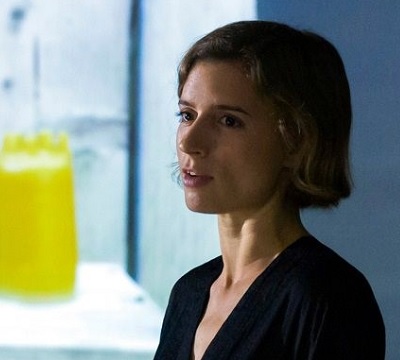 Zsófia Szonja Illés
Zsófia Szonja Illés is a multidisciplinary artist and designer with a socially engaged practice. She is a lecturer on Landscape Democracy at the LED2LEAP Living Labs and a collaborating artist at the Centre of Contemporary Art: Glasgow as part of their 'School for Civic Imagination' public engagement programme. Her practice-led research looks at creating accessible and democratic engagement processes and toolkits for land research, in order to mobilise alternative voices and experiences of the landscape.
---
Conference Programme
Session 1 Chair Dr Jeremy Kidwell 11. 00 – 11.45 Welcome, Introductions & Opening Keynote
Dr Leonore van den Ende, Vrije University Amsterdam, 'Festival co-creation and transformation: The case of Tribal Gathering''
Session 2 Chair Dr Jeremy Kidwell11.45 – 12.15 Festivals, Virtual Communities and Covid 19
Dr Zoe Armour, De Montfort University, 'It's called a Virtual Festival? Adapting the EDM Event during the Covid-19 Emergency
Dr Maria Nita: 'Green Christian's Radical Presence during the Covid-19 Emergency: Virtual Community in Deep Lockdown'
Session 3 Chair Dr Maria Nita12.15 – 13.00 Blogs & Vlogs Contributors Forum
Prof Tony Walter, University of Bath, 'Playing While Earth Burns' Peyman Eshaghi, Free University of Berlin, "Social Distance" vs. "Closeness":Reconsidering Closeness in the Shiite Islamic Festivals during the Covid-19 Kylie McCormick, University of Birmingham, 'The Creation of Communal Identity in Music Festivals and Church Communities' Kent Taylor, Case Western Reserve University, 'The Researcher and the Raver in Summer 2020'
Session 4 Chair Prof Graham Harvey13.30 – 14.15 Indigenous Festivals: 'Indigenous Performence as Activism'
Prof Graham Harvey, Open University, Michael Walling, Artistic Director, Border Crossings and Ruth Langford, Artist at Nayri Niara Good Spirit Festival
Session 5 Chair Dr Maria Nita15.15 – 16.00 Arts-based Collaborations in Dialogue
Dr Agnes Czajka, Open University, 'Arts-based Collaborations and Citizenship' Zsófia Szonja Illés, Design Researcher of The Glasgow School of Art, 'Sensory and Blended Engagements and Sensory Mapping''
Session 6 Chair Prof Jacqui Mulville14.15 – 15.00 2020s Cancelled and Virtual Festivals Roundtable Discussion
Dr Marion Bowman, Open University, Lucy Davies, Executive Director and Bill Gee, Creative Director at Milton Keynes IF Festival, Dr Barbara Brayshay and Dr Eveleigh Buck-Matthews
Session 7 Chair Dr Marion Bowman16.00 – 17.00 Plenary Keynote and Closing Discussion
Prof Sarah Pike, California State University, 'Festivals and Community: A 2020 Lens'