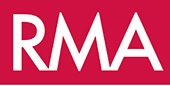 The Open University's Music Department is delighted to be hosting the 2020 BFE-RMA Research Students' Conference.
The event will take place from 9 to 11 January 2020 at the OU's Walton Hall campus in Milton Keynes.
The conference is sponsored jointly by the British Forum for Ethnomusicology and the Royal Musical Association.
We look forward to welcoming UK and international postgraduates to present their research and creative practice in an inclusive, friendly, and supportive atmosphere. The conference will also include training and careers workshops, informal performance opportunities, and a variety of social and networking events.
Registration
Registration is now open! Visit our Eventbrite page to register to attend. Registration for the full conference costs £65 (£45 for BFE and RMA members) and day rates are £25 per day (£20 for BFE and RMA members). Registration closes on Friday 20 December 2019. Please note that all delegates are required to pay a registration fee. The registration fee covers attendance at the conference, lunch and refreshments during the day. Delegates are responsible for other meals and for making their own travel and accommodation arrangements. Please see the Travel and accommodation page for further information.
Keynote speakers
Keynote lectures were given by Katherine Butler Schofield (King's College, London) and Sean Curran (University of Cambridge).
Schedule
The schedule can be downloaded here.
Social media
The Facebook event page for the conference can be found here. The Twitter hashtag for the conference will be #BFERMA2020.