Lightsabers. Stormtrooper helmets. Rey costumes. Whether you casually browse social media having never seen a Star Wars movie or are a dedicated fan, the chances are you're familiar with its visual identity. But where, exactly, do these ubiquitous props and costumes come from, and what happens to them at the end of their useful life?
Ever since production began in 1976 for A New Hope (1977), the franchise has produced a vast canon of props and costumes that appear across films, television shows, video games, comics, theme parks, novels, and more besides. Many items are also reproduced by toy manufacturers and retailed around the world.
How are these ubiquitous props and costumes made? How do filmmakers dispose of or recycle them? And what are the environmental impacts of doing so?
In answering these questions, the Environmental Impact of Filmmaking (EIF) project will explore different prop and costume making practices on Star Wars sets. Through four case studies, it will trace the life-cycle of four objects, from the extraction of raw materials, through manufacturing processes, to disposal or repurposing.
EIF aims to create a range of resources that support the UK's film industries in their ongoing work to improve sustainability practices. The project will thus consider how the filmmakers of today might learn about sustainability from the prop and costume practices of the past.
Beginning in October 2022 and running for 20 months, the project will bring together academics, sector sustainability experts at BAFTA albert, curatorial staff at the National Science and Media Museum, and both established and emerging filmmakers.
Contact Dr Rebecca Harrison for further information.
Partners
The project is based at The Open University and is supported by the following partners: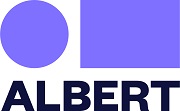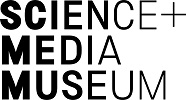 Funding

Banner image: Eugenijus Radlinskas / Flickr