What is art and how has it changed through history? What is visual culture? This course will explore these and many other issues through case studies focused on artworks, buildings and other visual artefacts. Topics addressed range from Gothic churches to modern design, Renaissance altarpieces to Dutch seventeenth-century painting, eighteenth-century landscape parks to recent installations and videos. In the course of your study you will also gain an understanding of the art-historical debates that have shaped approaches to this exciting subject. The course is taught using lavishly illustrated course books, alongside extensive audio, video and interactive material.
Extracts from the module materials on OpenLearn
Sample chapters
 Art and Visual Culture: Medieval to Modern has three sections focusing on Medieval to Renaissance, Academy to avant-garde, and Modernity to globalisation adapted from the module material.
Audio visual content
There are three albums of audio visual content related to each of the three books: 
Art history: early modern starts with an introduction to studying art history by Dr Steve Edwards. It includes a collection overview (audio) and short videos on stained glass; Islamic religious art (c1450-1600); Unravelling an icon, which looks at St. George and the boy from Mytiline in the British Museum; an examination of a 16th-century statuette; One woman's vision - a case study of Margaret of Austria's patronage; and a module taster.
Art history: 17th to 19th centuries includes a collection overview, and videos on Rembrandt's Woman bathing in a stream; Christ Church, Spitalfields; Kedleston Hall; Sculpture at Chatsworth; Polynesian art; and a short talk on Garden design.
Art history: modern and contemporary includes a collection overview; short videos on Jacob Epstein's Rock Drill; a photograph by the West African photographer Malick Sidebé; and Doris Salcedo's installation Shibboleth in the Tate Modern Turbine Hall; as well as audio files on the move to abstraction; and two pieces on abstract expressionism in New York.            
Why study art and visual culture?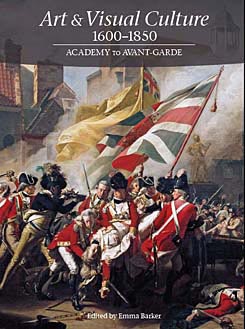 I think we have all had the experience of standing in front of a work of art that seems very alien and thinking 'how am I meant to look at this?' Finding out more about how and why a work of art was made and what it was intended to signify makes a real difference in learning how to look. That is one of the advantages of studying art history. For me, the really exciting thing is gaining an insight into the visual cultures of the past.  
Works of art, no less than written texts, have a range of effects and meanings.  By considering art not simply in terms of aesthetic enjoyment but in terms of culturally specific values and ways of looking, we can begin to acquire visual and intellectual skills that may also help us with the visual cultures of the present.
Kim Woods, Editor of Book One
Like most people who study art history, I started off by wanting to know more about the paintings (and it was mostly paintings) that I enjoyed looking at in galleries and museums. But I soon found that the layers of meaning that a historical approach to works of art opened up to me became a new source of fascination that enriched my whole experience of them. Increasingly, I came to appreciate that it makes no sense to separate off the history of art from wider histories of visual culture.
I've also realised how many of the transformations in image production and reception that took place in the past (for example, developments in print making and marketing in the eighteenth century) parallel those taking place in our own time. As we've tried to show in A226, it simply isn't possible to separate off the past and the present when exploring art and visual culture; the two perspectives constantly bounce off each other.
Emma Barker, Editor of Book Two
Art history is a strange subject. Part history, part critical analysis, even part philosophy. It spans a range of disciplines and approaches with art, architecture and other visual artefacts at its core. Studying art, whether the art of the past or contemporary art, is pleasurable, but it also helps to develop a wide range of critical techniques and ways of thinking. A226: Exploring Art and Visual Culture involves looking, reading, reflecting and writing, these are skills applicable to diverse forms of employment and just as much to everyday life. Studying art history can make the world around you richer and more interesting.
Steve Edwards, Editor of Book Three
What can I do to prepare?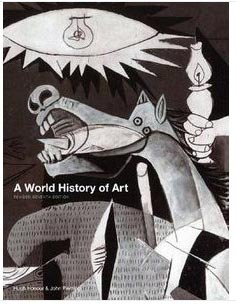 No preparatory work is necessary but, if you would like to do some reading in advance, you might like to look at A World History of Art by Hugh Honour and John Fleming (Laurence King Publishing). Despite its formidable size, this is a very accessible book, and you will find reading some of it provides interesting background for the course. The book is relevant from Part 3 onwards.
Any means of familiarising yourself with works of the art will stand you in good stead. In particular, try to spend some time in an art gallery or museum with a reasonable range of art works.
You can find more details about this module, including a more detailed description of the content, in the Open University's online prospectus.
Sample study calendar for A226