Our world-leading research engages with fundamental questions about why visual and material cultures – both past and present – matter in the world today. In keeping with the ethical values and social justice mission of the OU, the Art History department aims to reach and engage with a broad range of researchers, teachers, designers, curators, and communities through our research and impact activities.
Our areas of research
Our research offering is wide ranging. From global conditions that give shape to artistic practice and exchange to concerns around power, gender, race, nature, and sensory and visual experiences; our research areas cut across our period specialisations, which span prehistory to contemporary periods. We are important advocates for the democratisation of the discipline, and in addition to our commitment to widening participation, we provide critical reflection and theoretical contributions on global and transcultural perspectives.
How we work with others
We encourage collective and collaborative projects with academic colleagues, inside and outside the OU. We also collaborate with local and national museums, including the Victoria and Albert Museum, Yorkshire Sculpture Park and the Ashmolean Museum. Many of these projects, have resulted in films or podcasts accessible through the Open Arts Archive.
We receive funding from a variety of institutions including the Arts and Humanities Research Council (AHRC), the British Academy, the Leverhulme Trust and the Paul Mellon Centre. Their financial support and encouragement has enabled many exciting individual and collaborative projects, some of which have led to impact and outreach activities to benefit communities.
Our interdisciplinary research
Collaborations across faculties at the OU include interdisciplinary research on sensory experiences (as part of the Medieval and Early Modern Research Group), religion (the Baron Thyssen Centre for the Study of Ancient Material Religion), and the Digital Humanities.
Many collaborations reflect our academic interests in equality, diversity, and inclusion, as with our participation in the 'Year of Mygration' events from the OU's Citizenship and Governance strategic research area.
Membership in Gender and Otherness in the Humanities group (GOTH) also underscores links between past and present issues of diversity and inclusion. Our close collaboration with Design is also reflected in joint publications, PhD supervisions and grants.
Recent BBC collaborations
Drawing on our research expertise in visual and material cultures, Art History members also act as academic consultants on high-profile BBC television and radio programmes, some of which are listed below.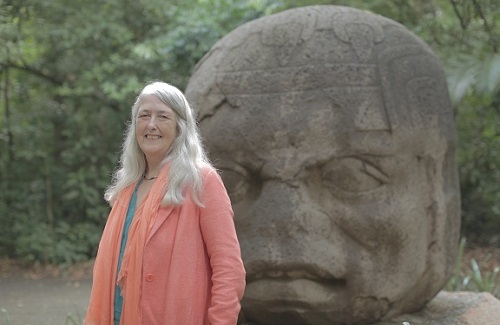 Dr Kathleen Christian and Professor Gill Perry served as academic consultants for the nine-part BBC series. Produced in partnership with the OU, it reached over 13.7 million viewers.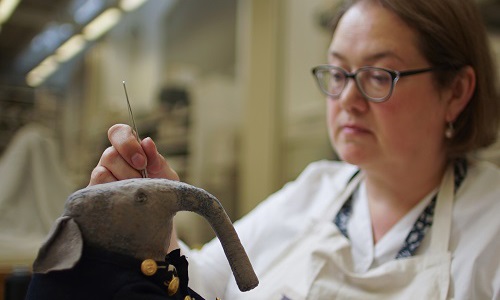 Dr Clare Taylor and Professor Leon Wainwright were the academic consultants for this six-part BBC series. It reached 10.2 million viewers.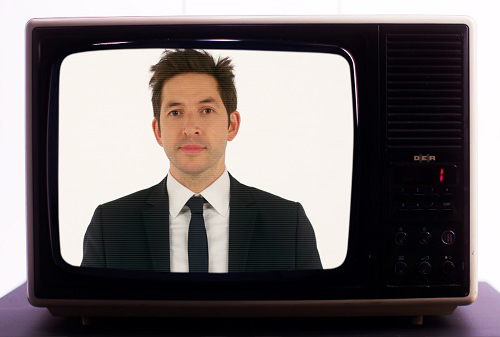 Dr Susie West was an academic co-consultant for the four-part BBC series, with over 2.3 million viewers. This was an interdisciplinary production with the support of FASS and STEM.
Selected current projects
We are committed to research that champions inclusivity, addresses inequality, and reflects on diversity within the fields of art, architecture, and design histories. Our research encourages new questions and ideas. We believe that knowledge is the gateway to positive societal change, and our research projects, collaborations, and groups reflect this outlook.
We also have a number of research groups, spanning our collective research interests.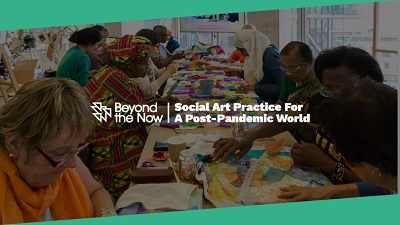 'Beyond the Now' is a syndicated platform, founded by partners based and working in locations across the globe. It aims to open new creative, cultural and political affinities through investigation of the role of socially-engaged art in a post-pandemic world. Initiated during the first COVID-19 lockdown (spring 2020), the project, co-led by Dr Kim Charnley, explores how varying local concerns engaged by different kinds of socially-engaged projects might be brought into dialogue with one another, at a point when the role of digital networks, and digitally mediated experiences, have become increasingly prominent in the cultural sector.
Partners include Tate Exchange; Counterpoint Arts (UK); Ettijahat (Beirut); Create (Ireland); Coculture (Berlin); Plymouth College of Art; and Mozilla fest (USA).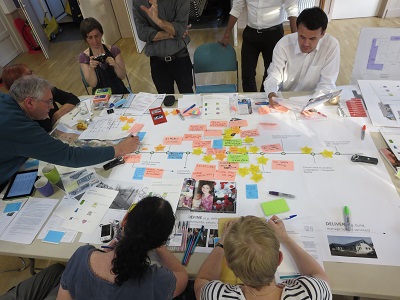 This project is a response to the urgent need to develop new approaches to adapt and manage historic places of worship to make them sustainable in the long term. Led by colleagues in Design, Dr Katerina Alexiou and Dr Theodore Zamenopoulos, and in collaboration with Art History academics Dr Susie West and Professor Elizabeth McKellar, the £1.5m AHRC project explores how people can put their skills, knowledge and resources together to unlock or develop their capacity for engaging in design work. It follows a community-design approach, to support the potential of historic places of worship as community resources, engaging with both their congregation and wider communities.
Damned in Hell in Frescoes in Venetian-Dominated Crete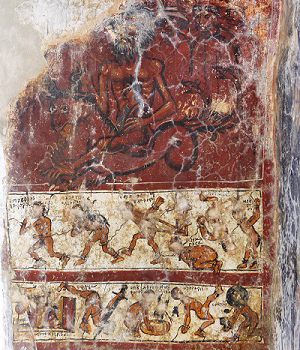 The Leverhulme Trust International Networks awarded £176,600 for this three-year project, led by Dr Angeliki Lymberopoulou. It involved photographing, cataloguing, examining and publishing all wall paintings with representations of Hell which feature in 107 Cretan churches. The majority of these churches, primarily due to their remote and difficult-to-access locations, remained unpublished at the time the Leverhulme Trust funded the project. The project resulted in two edited volumes and a database, which places and assesses these representations within a wider geographical and cultural context involving both Greek-Orthodox and contemporary western examples (Cappadocia, the Balkans, the Peloponnese, Cyprus, and Italy).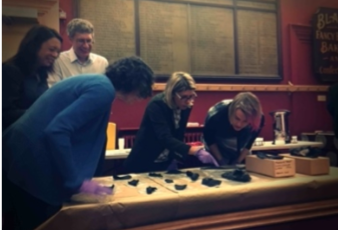 Using everyday objects (shoes, chests, keys, tiles and pilgrim badges) from the extensive, but under-explored collection of the Grosvenor Museum in Chester, this AHRC funded project re-examines the history of material culture from 1000–1700. Through academic workshops, which included object handling sessions with everyday objects, the insights have gone beyond academia, resulting in local school enrichment projects and an exhibition planned for 2022. Co-led by Dr Leah R Clark, this project is a collaboration with the University of Chester and the Grosvenor Museum, Chester.
Find out more
You can find out more about what is going on in Art History by following the @OpenArtsJournal on Twitter. Latest news relating to research at the OU can be found on the main OU research news webpage. Discover our individual researchers and team of academics on the people page.
Our 'open access' pages provide our student community and global audience with free learning resources. For more information, please visit the Open Arts Archive and the Open Arts Journal.