Sociology at The Open University has long been at the forefront of critical thinking, inflected by the cultural perspective. Its origins lay in the work of Stuart Hall, the cutting-edge scholar of cultural studies who worked here for 25 years. All the department are engaged with world-class research with an ethics of care and aim of social change. This commitment is reflected in our teaching that is accessible, stimulating, and relevant.
 
Our academics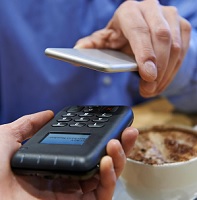 Our academics comes from all walks of life – different parts of the world, different educational experiences, different class, gender, and race backgrounds – which gives us a unique insight on the social world.  Our research interests include:
Migration, diasporas, transnational communities
Digital societies, science and technology studies
Feminism, gender and sexuality
Cities and urban cultures
Everyday life and popular culture
Race, postcolonial and global south
Psychosocial
Art and creative methodologies

Our research
Following our diverse research interests, our current research includes:

How we work with others
Given our commitment to public sociology and engagement in the community, we aim to connect our research with a wide range of players in voluntary organisations, government institutions, media and other bodies: Internally, we play a key part in a number of Open University research groups, such as Centre for Global Challenges and Social Justice (GCSJ) , Citizenship & Governance and Migrant Art Archive. Our engagement extends to organizations such as the British Sociological Association (where we contribute to a blog on the cost of living), the International Sociological Association (where we serve as committee members of research committee racism, nationalism, indigeneity, and ethnicity), and the BBC (specifically, Diasporas at the BBC World Service).

Find out more
Banner background image: Hooppe/ Shutterstock; Inset image: Ian Allenden / Alamy