What is Open Politics?
Open Politics is a student-focused initiative which aims to:
Further the politics and international studies (POLIS) OU student community
Bring politics and parliaments closer to students
Be student-led in design and scope of activities.
The three main areas of activity we are currently working on are:
Working with students to create an academic community
Providing the opportunity for students to interact with UK parliaments and attend politics and international studies related events
Working with the Houses of Parliament as a partner of UK Parliament Week.
Our ambition is for Open Politics to be student-led, with OU POLIS academics and students working in partnership to further the ambitions and interests of students, promote the study of and interest people have in politics, and create better links between the OU and UK political institutions.
The project is led by OU POLIS academics, Donna Smith, Andy O'Cain and Ed Wastnidge.
Please contact Donna Smith for more information.
This page will be updated with activities, events, and news – watch this space!
---
All about 'Changemakers' and UK Parliament Week 2021:
In 2020 we launched our 'Changemakers' social media campaign, part of our partnership with UK Parliament Week.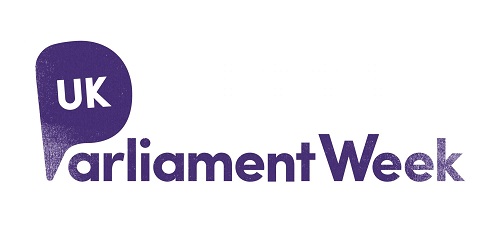 This campaign, designed with students as partners as part of 'Open Politics', engaged Open University students and the wider public in making a difference by learning about political engagement. The campaign asked people to think about individuals who've made a change in society and the impact they've had (politically, democratically, socially), with people submitting their nominated changemaker on Twitter (search #OUatUKPW on twitter to see the submissions).
We are building on our partnership with UK Parliament Week, and the work undertaken so far by 'Open Politics', with a guide to making political and social change. The guide encourages people to engage with the UK Parliament in particular, as well as politics more generally, giving people the essential knowledge and tools needed to make change.
In this document we have highlighted some of the changemakers nominated by OU students and the wider public. We hope this guide will help you to understand how you can be a changemaker, with the nominations an inspiration to making change, whether big or small.
We were thrilled to receive positive feedback about Changemakers from Sir Lindsay Hoyle MP (The Speaker of the House of Commons) and The Rt Hon the Lord Fowler (The Lord Speaker), who said about our work in 2020:
"This year, UK Parliament Week reached almost one million people. I think this is a number that should be celebrated throughout the nations. I am delighted to hear that your energy and enthusiasm for UKPW has helped Changemakers become such a big and inspiring project. The collaboration video, joining up Changemakers and UKPW, has had a fantastic effect, engaging OU students and many more across the higher education sector and beyond. The UK Parliament Week team look forward to working with you again next year to build on this successful collaboration and make both #UKPW and #ChangeMakers bigger and better. I believe that together, we can make a mark and bring the people together to talk about what matters to them."
---
1984 public engagement event
This OU Politics event celebrated the recent 70th anniversary of George Orwell's 1984 whilst also considering the legacies and future of authoritarianism. The panellists, which included authors Dorian Lynskey and D.J Taylor, discussed 1984 and modern parallels, 21st century authoritarianism, the impact of the media and what this means for democracy. Students sent in questions on the night.
Fancy watching again? Or couldn't make the original date? You can catch up here.
Do you agree with the interpretations of 1984 presented in the webinar? What are your own thoughts on the future of authoritarianism: are countries/leaders/politics becoming more authoritarian? Is it just a 'right wing' issue? Is democracy under threat?