As well as addressing critical challenges in British and international politics, our research informs and enriches our award-winning modules and qualifications. Academics within Politics and International Studies (POLIS) deliver research with real impact and purpose. They cover a wide range of topics in two broad areas - 'International Relations beyond the west' and 'Democratic Politics: performance and participation'. Combining research with knowledge exchange and public engagement, we strive to spark debate, present new ideas and find positive solutions.
Our areas of research
International Relations beyond the west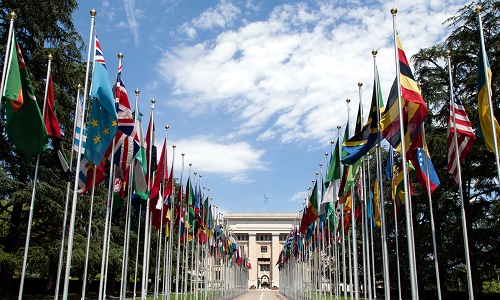 Within the field of International Relations, the focus of our research centres around non-western states, and both state and non-state actors. In the context of an increasing challenge to a western-dominated international order, our research spans several non-western contexts including Russia, Iran, the Middle East, China, Pakistan, South Asia, Africa and Latin America. Exploring foreign policy and regional co-operation, as well as cultural diplomacy, social media and development cooperation, our research encompasses media organisations, religious foundations, militaries, NGOS and sub-state regional economic actors.
Democratic Politics: Performance and Participation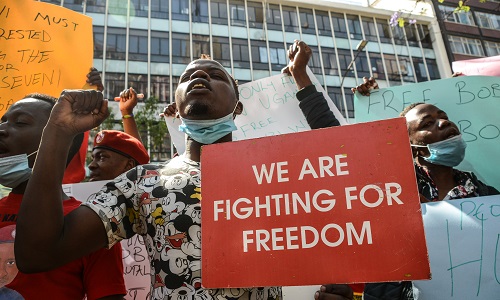 Within the broad field of democratic politics, POLIS research has a particular focus on the way in which citizens and elites participate in political processes. We are interested in how different kinds of political acts take place and the opportunities and limits for participating in politics. Our work on citizenship, democratic crises and participation falls within this group, as does our examination of security politics and counter-radicalisation, leadership and elites, political loyalty, identity and belonging, and participation in the democratic process.
How we work with others
POLIS researchers are actively engaged in ongoing scholarship on the teaching of Politics and International Studies and the practice of distance and online learning which we share with colleagues in the sector. We sustain a lively research culture where communicating ideas in an accessible way is paramount. We work with a number of partner organisations including policymakers (within UK Parliament), think tanks (such as Brookings, the Foreign Policy Centre, and South Asia Democratic Forum), arts organisations (Tate Modern), journalists and those working in the media (including BBC and International Forum for Journalism) and a range of other third-sector organisations.
We are proud to work with professional associations including Political Studies Association (PSA), British International Studies Association (BISA), European International Studies Association (EISA), and British Association for South Asian Studies (BASAS) among others.
Our publications
Our work is published in a number of academic journals, books, public blog posts, popular media, policy working papers and policy briefs. As our research sheds a light on some of the world's most pressing social and political issues, we believe in disseminating our work in both academic and publicly accessible forms (such as OpenDemocracy and The Conversation). Here are some of our recent publications:
Dr Dan Taylor (2021) Spinoza and the Politics of Freedom, Edinburgh University Press.
Prof Jamie Gaskarth (2020) Secrets and Spies: UK Intelligence Accountability After Iraq and Snowden. London/Washington, D.C.: Chatham House/Brookings Institution Press.
Dr Brigitte Weiffen (2020) Regionalism under Stress: Europe and Latin America in Comparative Perspective (Routledge).
Dr Geoff Andrews (2020) Agent Moliere: the life of John Cairncross, the fifth man of the Cambridge spy circle, Bloomsbury.
Dr Filippo Boni (2019) Sino-Pakistani Relations. Politics, Military and Regional Dynamics, Routledge.
Dr William Brown (2019) Labour, international development and Africa' in Beswick et al (eds) Britain and Africa in the Twenty-First Century, Manchester University Press.
Dr Precious N. Chatterje-Doody (2019) Regime Legitimation, not nation-building: Media commemoration of the 1917 revolutions in Russia's neo-authoritarian state, European Journal of Cultural Studies.
Dr Thomas Martin (2019) Counter-radicalisation policy and the securing of British Identity, Manchester University Press.
Prof Simon Usherwood  (2019) Shooting the fox? UKIP's populism in the post-Brexit era. West European Politics, vol. 42. no. 6.
Dr Agnes Czajka (2018) Democracy and Justice: Reading Derrida in Istanbul, Routledge.
Dr Richard Heffernan (2016) Developments in British Politics 10, Palgrave Macmillan.
Dr Edward Wastnidge (2016) Diplomacy and Reform in Iran: Foreign Policy Under Khatami, I.B.Tauris.
Free access to many of the POLIS publications can be found through ORO.
Recent BBC collaborations
Drawing our research expertise in democratic politics and international relations, POLIS members also act as academic consultants on high-profile BBC television and radio programmes, some of which are listed below.
Selected current projects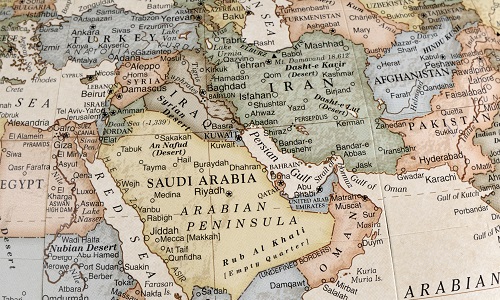 Dr Edward Wastnidge is deputy Director on a collaborative project aimed at understanding the conditions that give rise to sectarian violence and proxy conflicts in the Middle East and beyond. SEPAD is based at Lancaster University's Richardson Institute under the directorship of Professor Simon Mabon.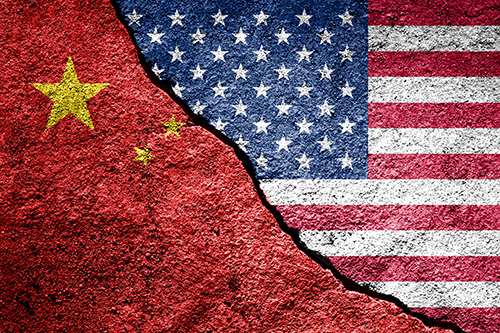 This network brings together academics, journalists and policymakers to offer regionally-informed reflections on the contemporary international order. TCIO aims to de-privilege Western-centric approaches to understanding and conceptualising international order. In doing so, we will offer comparative insights into the impact and likely future implications of these alternative visions on contemporary global affairs.
Decolonising Climate Resilience: Building Resilient Communities Through Skills and Knowledge Exchange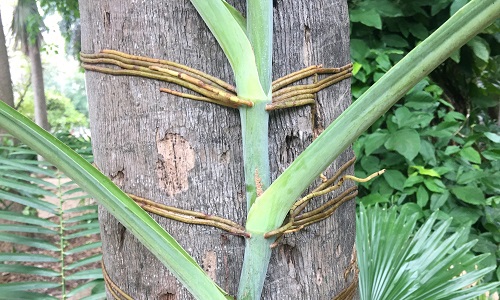 Agnes Czajka is leading a project which brings together a broad group of researchers, community organisations, artists and cultural institutions in eight countries to explore and share traditional, indigenous, subjugated, marginalised or forgotten knowledges about local ecosystems and sustainable ways of living. It will investigate ideas about strengthening resilience to a number of challenges to livelihoods exacerbated by climate change. The project is funded by the Arts and Humanities Research Council.
Find out more
You can find out more about what is going on in POLIS by following us on Twitter and see how we are collaborating with colleagues in the School of Social Sciences and Global Studies. Latest news relating to research at the OU can be found on the main OU research news webpage. Discover our individual researchers and team of academics here.