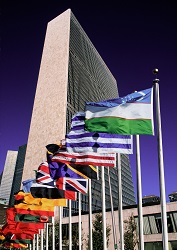 Is politics something outside of our control, something other than ourselves, or is it something we can all influence? How can ideas shape how politics are conducted? Does violence have a role in politics? How do states interact in an ever more interconnected world? And how do citizens and governments relate to one another within political systems? These are just some of the questions our students address.
Politics is the study of power – who has it, how is it gained and what that means for the rest of us. Our team of academics have used their research to develop a range of cutting-edge modules that explore both local and global politics, from political leaders to the street, and put the spotlight on both politics in practice and political ideas.
 
Our academics
Our team is committed to innovation, both in our teaching and research. Our academics are active researchers, publishing original work on topics including citizenship and democracy, gender and culture, inequality, international politics, security and migration, and environment and development.
 
Our research
We carry out research in areas such as international politics, citizenship, security, political theory and British and comparative politics. Our research regularly informs Open University/BBC co-productions, with recent examples including Inside the Foreign Office, Meet the Lords and Inside the Commons. The latter was filmed over the course of a year and gave viewers unparalleled access to people and places inside the chamber.
 
How we work with others
We work closely with others from across The Open University and beyond, with a key focus on two strategic research areas. They are Citizenship & Governance, which considers the changing relationships between states, markets and citizens, and International Development, which is focused on involving poor and marginalised people in developing their own solutions.
 
Find out more
Banner image: Jack Taylor / Getty Images; Inset image: Bill Bachmann / Alamy