In strand 1, we undertook parallel workshops with a group of mothers and a group of girls. For three months we held weekly workshops with each group. We then brought both groups of mothers and girls together to show each other the scenes they developed, enabling a reflexive dialogue across generations through performance.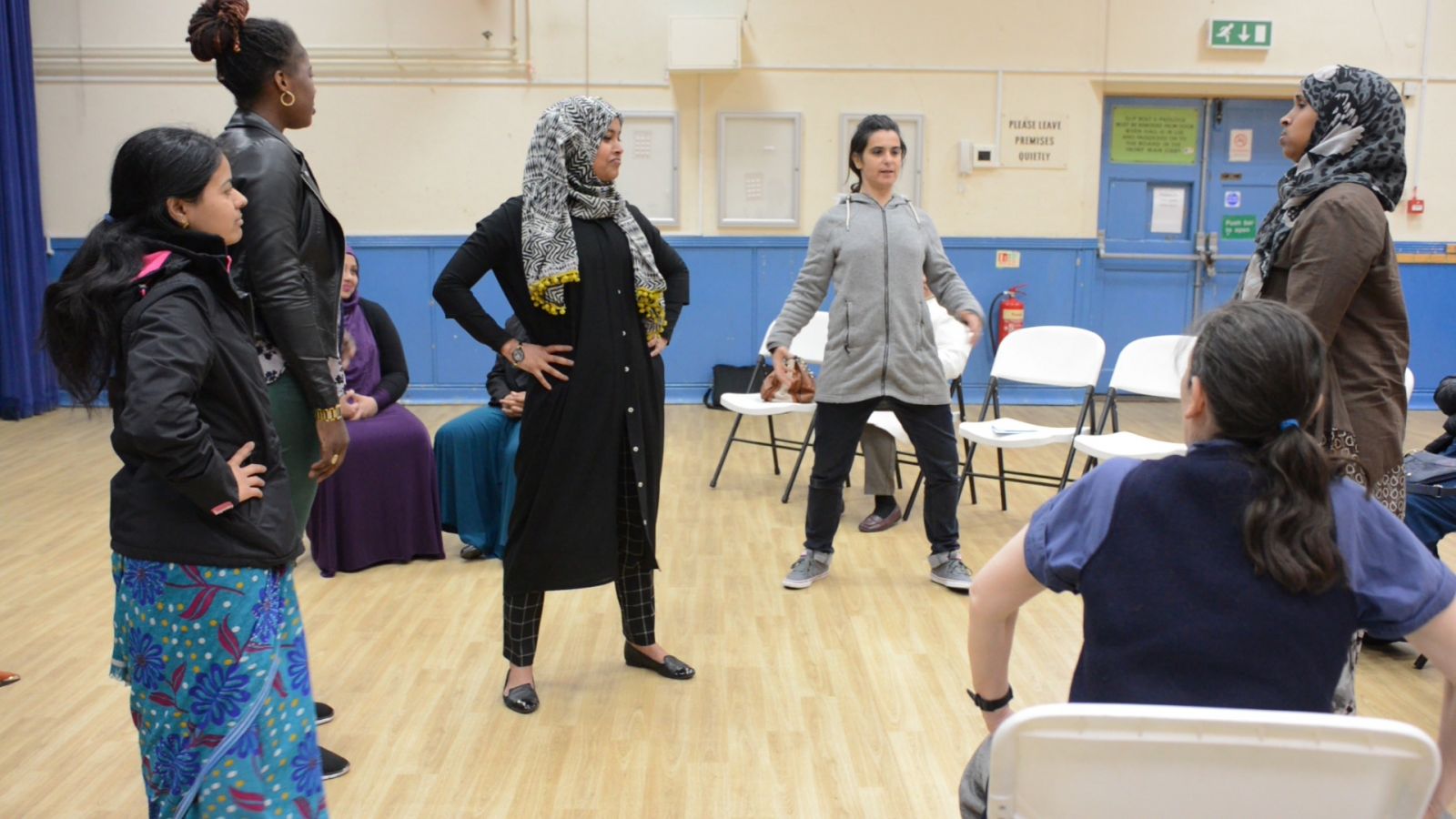 In Strand 2, explored how theatre and walking methods can be used to research a particular policy and engage with policy makers and the people affected by the policy through these creative methods. We invited migrant mothers who are affected by the No Recourse to Public Funds (NRPF) policy to explore their experiences, reflect on them and engage with practitioners and policy makers to highlight the detrimental effects of the policy. As part of the weekly workshops, conducted over four months, we invited social workers to come and engage with the migrant mothers through theatre. As a result of the workshops we created a performance where the mothers showed examples of the impact of NRPF policy on their lives. They then talked from the centre stage to policy professionals and practitioners. Small group discussions then followed which involved the mothers joining policy and practice professionals and where we reflected together on the issues and strategies for change.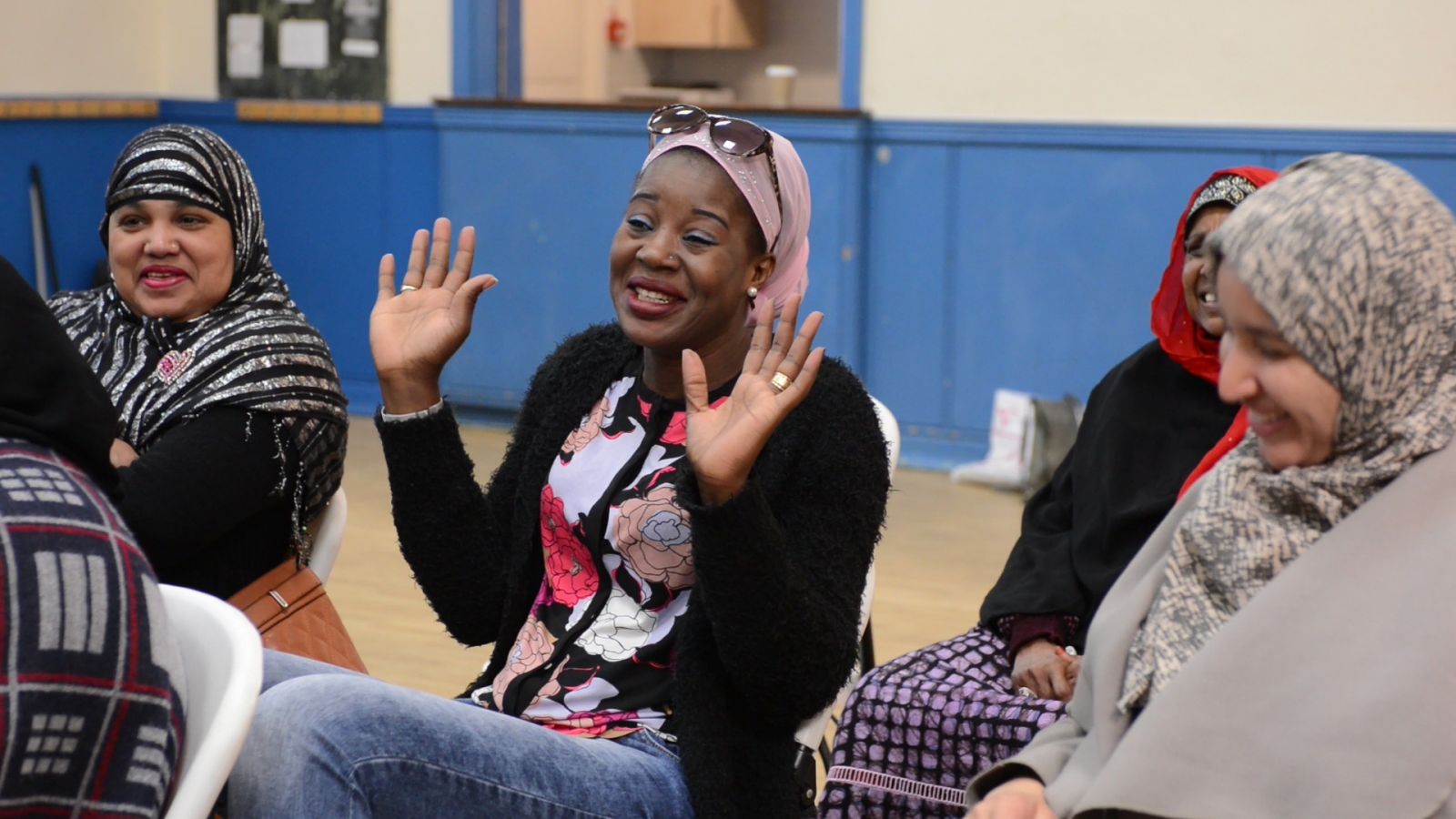 The combination of this range of methods based on Erene Kaptani's (2008;2016;2017) and Maggie O'Neill's (2012;2017) participatory arts for social research practice was important to allow the women to engage with practitioners and policy makers in different ways. The group work started with two sessions of Playback Theatre (Fox, 1979) where personal experiences are shared and played back by professional actors and a live musician. The workshops then proceeded with theatre and group exercises leading to Forum Theatre (Boal, 1979) where the research participants are 'trained' in the 'techniques' of Forum Theatre to theatrically construct their own stories into scenes of issues, conflicts, dilemmas they face. They show the scenes, to the other participants, who intervene by taking the place of the 'protagonist' and suggesting new strategies for changing the course of action. We integrated these theatre methods with walking methods in various ways. We introduced participants to visualisation exercises to create a reflective space for them to 'revisit' and focus on places that were meaningful for them. This included places where they felt they belonged or did not belong, as well as places where they felt safe or unsafe. Subsequently we invited them to draw a map of these places, and talk about these. Then we walked with the participants in their local areas, taking photos, short video clips and sharing the phenomenological experience of walking. We brought the photos taken during our walks back into the participatory research space to co-create body sculptures of everyday interactions, soundscapes and used theatre methods to enact situations of their everyday lives. This included the emotion based theatre exercises (Kaptani 2016), which then allowed us to include their emotions into the maps they had drawn.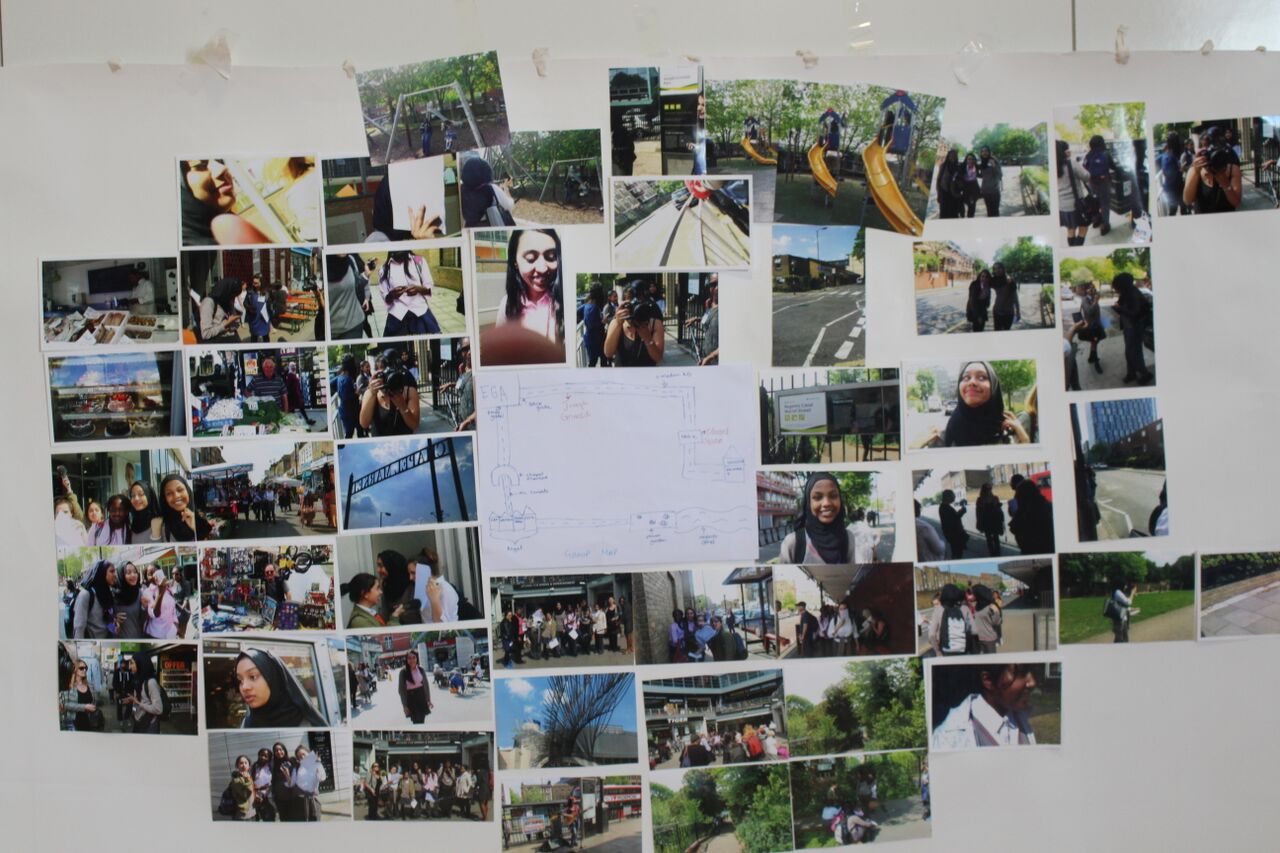 In Strand 3, the project provided training to social researchers and practitioners on participatory theatre methods for research in April 2016. A further training event is planned for October 2017 at University of York, as well as an international conference exploring participatory, collaborative and creative methods in London. Alongside this, the project will produce short video clips for the National Centre for Research Methods. A Toolkit for Researchers on key aspects of participatory theatre and walking methods is in preparation, to be launched at the International Conference (see resources and events sections of this website).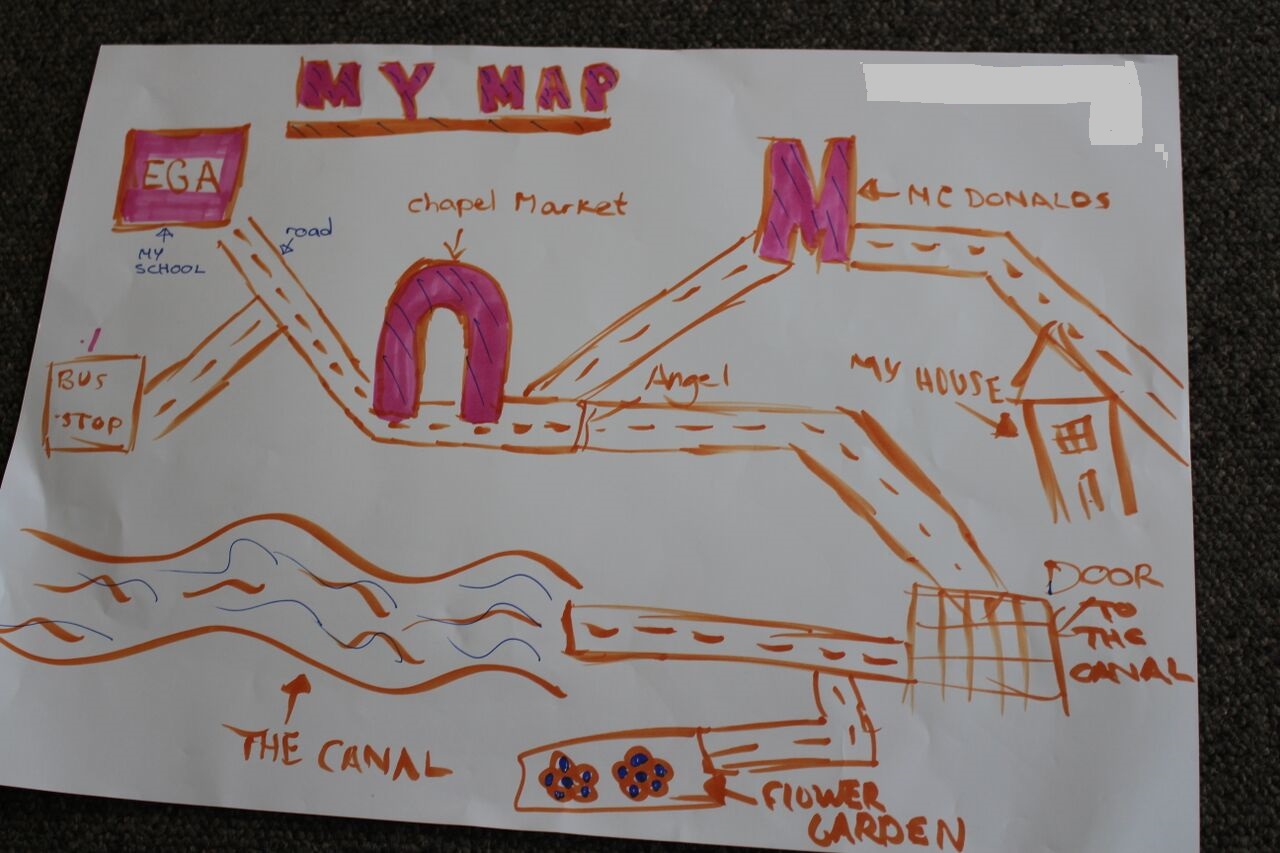 Participatory theatre and walking maps (Kaptani 2008; Erel; Reynolds; Kaptani 2017; O'Neill 2017) in social research create a shared space for stories and voices to be heard ensuring that all voices are equally valued where marginalised groups are co-producing knowledge. This research is about using creative methods for social change and collective story-telling that is relational, embodied, sensory and based on empathic witnessing
-Boal, Augusto (1995) 'The Rainbow of Desire' (Trans. Adrian Jackson), London: Routledge
-Erel, Umut, Tracey Reynolds, and Erene Kaptani (2017) 'Participatory theatre for transformative social research'. Qualitative Research 17.(3).pp 302-312.
-Fox, Jonathan (1994), 'Acts of Service - Spontaneity, Commitment, Tradition in the Non Scripted Theatre', USA: Tusitala Publishing
-Kaptani, Erene, and Yuval-Davis, N. (2008) 'Participatory theatre as a research methodology' Sociological Research Online, Vol. 13, No. 5:2.
-Kaptani, Erene (2016) Presentation in 'Youth Matters' conference on 'Arts Methods for Participation Action Research with youth', University of Greenwich.
-O'Neill, Maggie. 'Walking, well-being and community: racialized mothers building cultural citizenship using participatory arts and participatory action research'. Ethnic and Racial Studies (2017): 1-25.
-O'Neill, Maggie (2015) 'Building cultural citizenship with women seeking refuge and asylum', Open Democracy, 10 June 2015.
-Reynolds, Tracey and Erel, Umut (2016) 'Migrant Mothers: creative interventions into citizenship', Open Democracy, 22 January 2016.