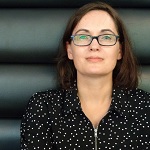 Emily Bullock is a member of the A215 presentation module team and a Staff Tutor. Emily is a novelist and short story writer. Her debut novel, The Longest Fight, published by Myriad Editions, was shortlisted for the Cross Sports Book Awards, and listed in The Independent's Paperbacks of the Year. Her second novel is pending publication in 2020. She won the Bristol Short Story Prize with her story 'My Girl', which was also broadcast on BBC Radio 4. Her short stories have been included in collections such as Aesthetica Creative Writing Anthology, A Short Affair (Simon & Schuster, 2018), and Bath Short Story Prize Anthology. She has an MA in 19th Century Literature from King's College, London; an MA in Creative Writing from the University of East Anglia and completed her PhD at the Open University. Emily also teaches on Creative Writing undergraduate and postgraduate modules as an Associate Lecturer with the OU.
---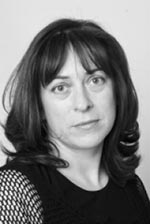 Siobhan Campbell is a member of the Creative Writing MA module team and has written chapters on Poetry, Creative nonfiction and Script for the MA. Siobhan, a poet and critic, is the author of five publications. Her latest book is Cross Talk from Seren Press which follows the Templar award-winning That Water Speaks in Tongues. She publishes widely in the UK and the US including in Poetry, Magma, The Hopkins Review and The Southern Review. Critical work appears in Agenda, the ILS and The Independent. Siobhan moved to the OU from Kingston University London where she was Associate Professor in English Literature and Creative Writing. With awards in National and Troubadour International poetry competitions, her work is collected in anthologies including Identity Parade: New British and Irish Poets (Bloodaxe), Women's Work: Modern Women Poets writing in English (Seren) and The Forward Book of Poetry. Siobhan was educated at UCD and Lancaster University and also attended NYU and The New School, New York. She is part of the team developing the new MA in Creative Writing at the OU.
---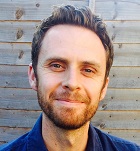 Ed Hogan is a member of the Creative Writing MA module team. His first book, Blackmoor, won the Desmond Elliott Prize, and was shortlisted for the Sunday Times Young Writer of the Year Award. Other novels include The Hunger Trace, and Daylight Saving, which was shortlisted for the Branford Boase Award. His next book, The Electric, is published by John Murray, in 2020.
Ed has studied at the universities of Derby, East Anglia, and Greenwich. He completed his PhD at the Open University, where his research focused on cinemagoing, and D/deafness.  He has worked in hotels, libraries, schools and colleges. His current research interests include the contemporary short story, and the uses of oral history and ethnography in fiction.
---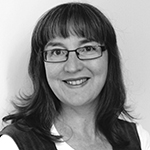 Jules Horne was a consultant member of the Creative Writing MA module team for Part 2 and has written chapters on Script for the MA. Jules Horne is a playwright and fiction writer. Her stage plays Allotment and Thread for Nutshell Theatre have won Edinburgh Fringe Firsts. She has also written for the Traverse Theatre, Quondam and the Royal Conservatoire of Scotland, where she devised Scape for students on the MA in Classical and Contemporary Text. She is currently an Associate Playwright for Playwrights' Studio Scotland. BBC radio drama includes Macmillan's Marvellous Motion Machine, Inner Critic, and Small Blue Thing. Jules has also published two short story collections, Wrapped Town and Nanonovels, and filmed her script I Still Love You Really for the National Theatre of Scotland's Yes, No, Don't Know show. Her Three Border Songs in collaboration with composer Suzanne Parry have been performed by Scottish Chamber Orchestra musicians. An ex journalist, she studied German and French at Oxford University and is from the Scottish Borders.
---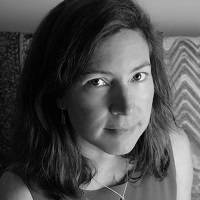 Lania Knight is a member of the Creative Writing Module Team. She has a BS in Plant Science and Environmental Conservation from University of New Hampshire and a PhD in English and Creative Writing from University of Missouri, where she worked as a student editor on The Missouri Review. Lania is interested in the natural world, creativity and mental health and she writes fiction and nonfiction and sometimes dabbles in poetry and scriptwriting. Her first novel Three Cubic Feet was shortlisted for the Lambda Literary Award in debut fiction. Her second novel Remnant is set in the not-too-distant future after an agricultural collapse. Her stories and essays have been published in The Rumpus, Short Fiction, Literary Mama, PANK, Post Road, Fourth Genre and elsewhere. Her recent story in The Phare 'My Name was Lin Yi' was nominated for a Pushcart Prize and her poem 'Susurration' was among the top 25 in Rattle magazine's 2018 poetry contest.
Lania is working on a memoir about looking after an allotment in the UK and a sequel to her novel Remnant. Her current research examines interruptions to the creative practice and includes questions of neuroscience and creativity.
---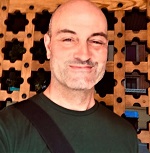 Dónall Mac Cathmhaoill is a lecturer in Creative Writing and a member of the MA module team. He has worked as a writer and director across film, theatre, television, and radio. Films include The Wayfarer, winner of the BBC Northern Lights competition, and Warning Signs, part of the BAFTA-nominated Citizenship series. His first feature script, Bull Epic, was commissioned by BBC Films. Recent projects include the NI Screen-funded film Invisible, which was nominated as Best LGBTQ short at the Queens New York World Film Festival. His first radio play, Bull Epic, was nominated for the Society of Authors' Imison Award, and his Classic Serial Barry Lyndon was nominated for a Sony. In 2002 he won the Bill Miskelly Award from NI Screen.  He was formerly a producer and head of the Education department at the Soho Theatre in London. Theatre projects include work with companies including 7:84 Theatre Company [Scotland], Bruised Sky [London], Tinderbox [Belfast], Jagriti Theatre [Bangalore] and Aisling Ghéar, the Irish language theatre company.
His doctoral thesis examines modes of authorship in theatre for social and political advocacy, and research interests include: structures of production in theatre for social change; authorship and advocacy in post-conflict societies; alternative modes of authorship; and disruptive narrative structures in drama.
---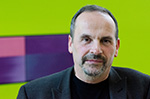 Derek Neale is the Creative Writing MA Production Chair, and has written chapters on Script, Fiction and Creative nonfiction for the MA. Derek is a fiction writer and dramatist. He helped design and write a whole new generation of Open University Creative Writing courses, recording several CD interviews with playwrights, novelists, autobiographers and biographers about their approach to writing. He taught creative writing at UEA over a number of years, where he also gained his Creative Writing MA and a PhD in Creative and Critical Writing. His novel The Book of Guardians was published in 2012.
---

Joanne Reardon is a member of the Creative Writing Module Team and has written chapters for the first year interdisciplinary modules in Arts & Humanities:  'L101, Introducing English Language' and 'A111, Discovering the Arts and Humanities'.  Joanne writes fiction, drama and poetry with a focus on ekphrastic collaborations.  Her work has been displayed at Burgh House, Hampstead, Warrington Museum & Art Gallery and the Roman Corinium Museum in Cirencester alongside the work of artists: Natalie Sirett, Iain Andrews and Richard Kenton Webb. Her poetry has been published by Beautiful Dragons Press and her prose has been published in magazines and anthologies including The London Magazine. She was shortlisted for both the Cinnamon Short Story Prize in 2014 and the Cinnamon Debut Novel award in 2017.  She is also a radio scriptwriter with plays and readings produced on BBC Radio 4 and BBC 4extra where she was also a Readings Producer for BBC Radio Drama.  Prior to teaching creative writing Joanne worked in developing new writing at the Bush Theatre and the National Theatre in London.  Joanne studied as an undergraduate at Leicester University and holds an MA in Creative Writing from UEA and a PhD in Creative Writing from Lancaster University. She also holds an MBA from Aston University in Birmingham.
---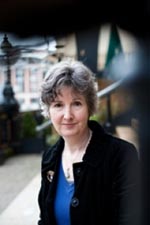 Heather Richardson is a member of the Creative Writing MA module team and has written chapters on Fiction, Creative nonfiction and Script for the MA. Heather is a novelist, short story writer and occasional poet. Her historical novel Magdeburg was published in 2010, and her short stories have appeared in magazines and anthologies in the UK, Ireland and Australia. She is a former winner of the Brian Moore Short Story Award.
Heather has taught Creative Writing at the Open University since 2006. Before joining the OU she taught in Further Education and community settings. She has a particular interest in teaching that uses archival material and specific locations as a starting point for creative work.
---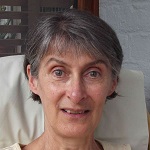 Clare Spencer is a member of the Creative Writing Team, and has contributed supplementary material to A215 'Creative Writing'.  She has also co-written chapters on the literature of the Romantic period for the module A230 'Reading and Studying English Literature'.  Her short stories have appeared in a range of magazines, including The New Welsh Review.  She has a particular interest in the role of place in fiction and life writing.
Clare has taught Creative Writing at The Open University since 2007.  Earlier in her academic career, she worked at the University of Wales Lampeter, and at the Welsh College of Music and Drama.  Clare studied at Cardiff University, and the focus of her PhD was the poetry of John Clare.
---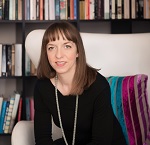 Emma Claire Sweeney is Director of the Ruppin Agency Writers' Studio – a nationwide literary mentorship scheme, and she co-founded City University's Novel Studio.
Emma was named as both an Amazon Rising Star and a Hive Rising Writer for her debut novel, Owl Song at Dawn (Legend, 2016). Inspired by Emma's sister who has cerebral palsy and autism, it went on to win Nudge Literary Book of the Year. 
Stemming from Something Rhymed, the website on female literary friendship that Emma runs with her own friend Emily Midorikawa, Emma and Emily co-wrote their debut non-fiction book, A Secret Sisterhood: The hidden friendships of Austen, Brontë, Eliot and Woolf (Aurum, 2017). In her foreword, Margaret Atwood described the work as a great 'service to literary history' and The Financial Times called it 'an , exceptional act of literary espionage'.
Emma has won Society of Authors, Arts Council and Royal Literary Fund awards, and has written for the likes of The Paris Review, TIME, and The Washington Post.
---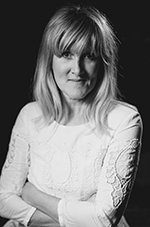 Hannah Vincent was a consultant member of the Creative Writing MA module team for Part 2 and has written chapters on Script for the MA. Hannah is a novelist and playwright. Her first play for radio, Come to Grief won the 2015 BBC Award for Best Adaptation and was adapted from a play she wrote while writer-in-residence at the Royal National Theatre Studio. As a television script editor for the BBC she worked on original dramas including Close Relations by Deborah Moggach and Babyfather by Avril Russell, as well as classic adaptations such as Tony Marchant's Crime and Punishment and Great Expectations. She studied Drama and English at the University of East Anglia, completed her MA in Creative Writing at Kingston University and is currently researching autobiographic practice as part of a PhD in Creative and Critical Writing at the University of Sussex where she is Royal Literary Fund Fellow. Hannah's first novel, Alarm Girl, was published in 2014 by Myriad and her second, The Weaning is forthcoming from Salt in 2018.
---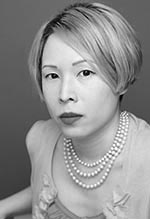 Jane Yeh is a poet and journalist. Her first collection of poems, Marabou (Carcanet, 2005), was shortlisted for the Whitbread, Forward, and Aldeburgh poetry prizes. Her next collection, The Ninjas, was published by Carcanet in 2012. She was a judge for the 2013 National Poetry Competition and was named a Next Generation poet by the Poetry Book Society in 2014. Her poems have appeared in The Guardian, The Independent on Sunday, The Nation (US), Poetry Review, and other journals, as well as in anthologies including The Best British Poetry 2012 and The Forward Book of Poetry 2013 and 2006.
Jane was educated at Harvard University and holds master's degrees in Creative Writing from the University of Iowa and Manchester Metropolitan University. Before coming to the Open University, she was a Senior Lecturer in Creative Writing at Kingston and Oxford Brookes universities, and was Co-Director of the MA in Creative Writing Programme at the latter. As a journalist, she writes on books, theatre, fashion, and sport for such publications as The Times Literary Supplement, Time Out, and The Village Voice (US).
---