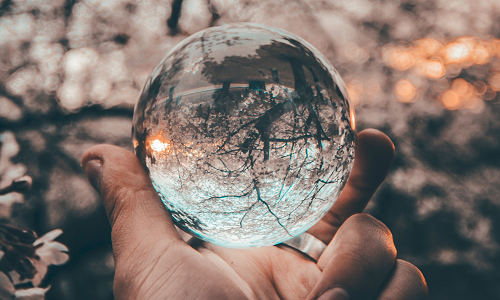 The Open University's reach extends into the four nations of the United Kingdom and beyond, providing accessible opportunities to share our research-led teaching via ongoing Outreach and External Engagement activity.
Outreach and External Engagement is a key contributory element in achieving the OU's mission of promoting social justice. In SSGS we work to develop and maintain conversations with audiences throughout the UK and internationally, and we're proud of our ongoing relationships with partners in FE, HE, the BBC and many institutions, NGOs and charities.
The common thread that connects every one of our strategic partnerships is our dedication to making a difference and we're immensely proud of the involvement of SSGS academics in a wide range of activities.
Our research regularly informs OU/BBC co-productions, with academics across our suite of disciplines regularly being called upon to share their expertise. Recent examples include Inside the Foreign Office, Meet the Lords, Spring watch, Our Coast and This Fishing Life.
A lot of our Outreach and External Engagement work happens at discipline level. The University of Sheffield, the Royal Economics Society and SSGS are collaborating to develop links with schools in relation to the teaching of Economics.
Our outreach activity in Religious Studies includes working with schools, creating a short course to support the teaching of the subject in secondary education.
POLIS recently became a partner in 'UK Parliament Week', supporting a range of externally facing activities at the 2020 event and will be working with UK Parliament and the Political Studies Association to expand the programme for 2021.Through 'Open Politics' POLIS aims to further its student community, bringing politics and parliament closer to students.
Geography's recent project 'Stories of Change' uncovers the history, use and transformation of energy from an environmental perspective, engaging with local communities across the UK to explore this issue.
In Scotland, the SSGS team has been active in developing relationships with the Further Education Sector, and as a result, they now have strong links with colleges in Ayrshire, Glasgow, Aberdeen and Fife.
The SSGS team in Scotland are also active in building relationships with schools across Scotland as part of the 'YASS' programme. YASS enables school pupils to study OU modules, while promoting Open University study to secondary-school students as an alternative to the more conventional 'brick-and-mortar' university study route. A project linking Economics education with Scottish schools is also being developed.
In Northern Ireland, the SSGS team has played an active role alongside the other NI based universities in organising and participating in the annual 'Festival of Social Sciences'. The festival showcases the role of social science in exploring and understanding society in a range of events open to people across the province.
In Wales, the team are actively engaging with communities in South Wales where there is a low intake of Higher Education. They are working alongside the Senedd to promote OU study and The Open University's mission. We work alongside our counterparts in Wales to produce assets in dual language to maximise access potential.
Meanwhile in England, the team are progressing a project that promotes OU study in rural communities in Northern England. They continue to work on outreach projects in conjunction with a range of London museums and galleries, including the Tate Modern and Tate Britain, the British Museum and the Imperial War Museum.
In brief, there is lots going on, and we will be continually updating these pages to reflect our dynamic approach to outreach and external engagement.