The lecture will start at 17.00 and will be the central event of an afternoon of related presentations and discussion, beginning at 14.00.
The event is open to all interested, although space is limited so please register for this event by contacting FASS-Collaborations@open.ac.uk and expressing your wish to attend the CuSP Annual Lecture.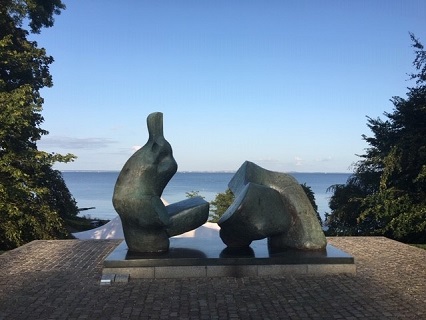 Abstract:
Studies of the dialogical mind have progressed considerably in focusing on openness and dynamics, multivoicedness, search for intersubjectivity, socio-cultural development and human agency. Much less attention has been directed at equally important dialogical features, such as ethics, aesthetics, responsibility and commitment. While scholars in the early years of the 20th century, such as Lev Vygotsky, John Dewey and Mikhail Bakhtin gave much consideration to these latter features, contemporary cultural psychologists have only started reflecting upon their theoretical and practical importance. Bakhtin's Art and Responsibility indicated a possible path leading to defining human culture in terms of three domains: science, art and life. In these domains individuals participate wholly throughout their entire lives, and an interdependence between ethics, aesthetics, commitment/responsibility and action play a vital role.
I shall focus on fragilities of the dialogical mind that result from the break-down of these interdependent relations in various cultural-political circumstances: aspirations to fulfil purely utilitarian objectives in daily life; the general public distrust to politicians and institutions in liberal democracies; and clashes between conflicting kinds of commitment in liberal democracies and totalitarian regimes. I shall contrast this with the strength and solidity expressed by the dialogical mind through its all-inclusive commitment to ethics and aesthetics in human culture in its fundamental domains: science, art and daily life.
About the speaker: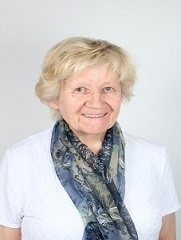 Ivana Markova is Emeritus Professor of Social Psychology at the University of Stirling and Visiting Professor at the LSE. In a prolific career she has published 12 books and numerous articles on various topics within social psychology. Since her early work on the social context of language and thought, she has striven towards articulating a theoretically sophisticated social psychology capable of illuminating the dialogical nature of mind and selfhood in society. In her own terms, this project has been 'a continuous struggle to understand the interdependence between the Self and Others in thought, language and action in their historical and cultural perspective' (Marková, 2016, p. x).  Her most recent book The Dialogical Mind: Common Sense and Ethics. Cambridge: Cambridge University Press (published by Cambridge University Press, 2016) is in many respects a culmination of this project. The book traces the intellectual roots of social psychology to the philosophies of Vico, Fichte and the Scottish school of common sense, but also traces a lineage through pragmatism, the Marburg neo-Kantians, social phenomenology, and the Russian influence of Vygotsky and Bakhtin. Although on one level the dialogical nature of mind is an ontological proposition about the nature of reality, another key implication of Markova's dialogical stance is that ethics are core to self and hence fundamental to common sense social knowledge of all kinds. In a certain sense, this makes psychology inseparable from the ethics and politics of social practice. This, however, places Markova's type of social psychology in tension with the forms of psychology that have dominated the discipline since the early 20th Century, especially in the Anglophone world. From behaviourism through cognitivism to cognitive neuroscience, these forms have for the most part completely neglected the rich history of social science Markova is at pains to reconstruct, and have assumed an individualistic starting point. There can be no doubt that this 'struggle to understand' social psychology will continue.  
Programme:
Further details to follow
2.00 – 2.10 - Paul Stenner. Welcome and Introduction from the Chair.
Short presentations by CuSP members on the theme of the Annual Lecture
2.10 – 2.30 - Stephanie Taylor - 'Reflections on the problem of the self'
2.30 – 2.50 - Kesi Mahendran
2.50 – 3.10 - Eleni Andreouli - 'Dialogicality and everyday politics'
3.10 – 3.30 - Anthony English - 'Dialogue sustainment in polarised political decision-making'
3.30 – 3.50 - Break
3.50 -4.20 - Discussion of papers
4.20 – 4.50 - David Kaposi - An artistic interlude: 'Dialogues with Beethoven'
4.50 – 5.00 - Second break
5.00 – 6.00 - The CuSP Annual Lecture. Ivana Markova
6.00 – 7.00 - Comments from two respondents: Darren Langdridge and / or John Dixon and Johanna Motzkau, followed by general discussion.